10 Things We Learned In 2014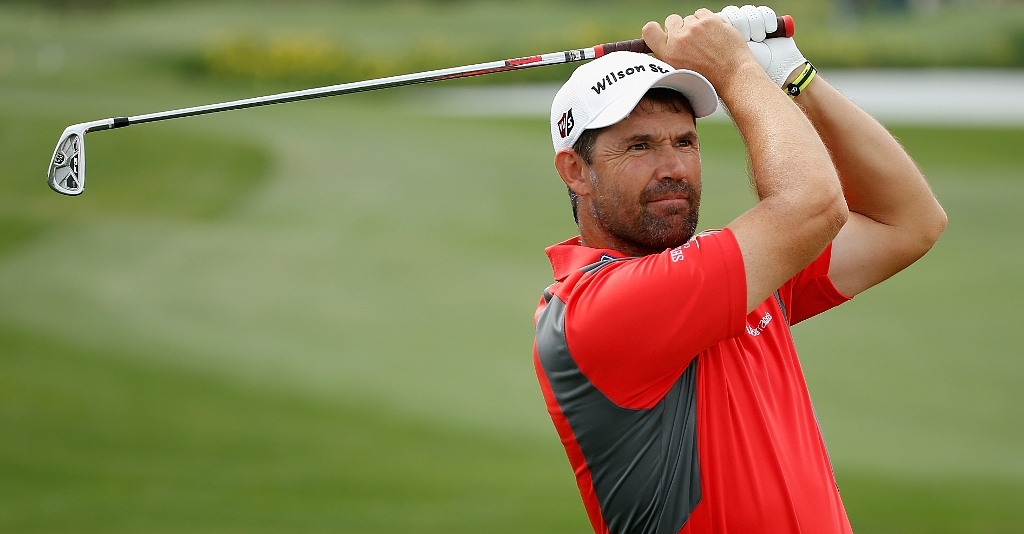 With another golfing year done and dusted, Golf365 takes a look at 10 of the biggest lessons we learned in 2014.
10 Dustin Johnson had… some kind of problem
It's somewhat surprising that despite today's rampant age of information, we still do not know exactly what transpired with Dustin Johnson this year.
The big-hitting American announced in August he would be taking a break from the game to improve his "mental health, physical well-being and emotional foundation".
Rumours were rife that Johnson had failed an illicit drug test – his third in five years – but the PGA Tour insisted Johnson's absence was "voluntary" and that he had not been banned for any indiscretion.
According to his agents, Johnson is tentatively targeting a February return to the game. How he'll fare upon his return is anyone's guess.
Perhaps the only thing we've learned for sure is that the PGA Tour is still pretty good at keeping secrets when it needs to.
9 Bubba Watson is no flash in the pan
In 2014, Bubba Watson silenced any doubters who might have felt that his first Masters victory was a fluke by going ahead and winning the tournament a second time.
It's one thing to write off a single major victory, but when a player manages to repeat the feat in the space of just two years, he commands your respect.
Watson's talent may have a tendency to blow hot and cold, but when he turns up the heat there are very few players in the world who can stand toe-to-toe with him.
Following his second win at Augusta, Watson travelled to China in November and picked up his first WGC victory at the HSBC Champions, joining that select group of Americans who can win big tournaments outside of their own country as well.
8 Martin Kaymer is no flash in the pan either
He had to wait a bit longer than Bubba, but four years after capturing his first major at the 2010 PGA Championship, Germany's Martin Kaymer added his second by winning the US Open at Pinehurst in North Carolina.
Kaymer rose to the top of the world rankings following his initial major success in 2010, but his form subsequently took a serious dip.
It appeared as if his career may have peaked all too early, but the 29-year-old bounced back superbly in 2014, not only tasting major success once more but adding the prestigious Players Championship trophy to his cabinet as well.
7 Michelle Wie's career is a success story after all
Going from being billed as the 'teenage phenom' to the 'teenage phenom who failed to deliver' couldn't have been easy, but Michelle Wie chose not to throw in the towel – a decision which paid off handsomely when she picked up her first major title at the US Women's Open in June.
Wie might not have become the young Tiger Woods of the women's game as her sponsors hoped she would be, but her slow and steady rise to the top in the face of her earlier trials and tribulations is, in its own way, every bit as impressive.
Amazingly, Wie is still only 25 years old, and could still become one of the most successful golfers of her generation.
6 Lydia Ko is a scary talent
In Lydia Ko, the women's game seems to have its next big thing.
In August 2012, the Korean-born New Zealander became the youngest-ever winner of an LPGA Tour event when she triumphed in Canada as a 15-year-old amateur.
She then won the New Zealand Women's Open in early 2013 before returning to Canada to successfully defend her maiden LPGA title.
Ko turned professional in October 2013 and well and truly confirmed her talent by claiming three more LPGA Tour victories in 2014, lifting her up to second in the world rankings.
Still only 17, Ko seems destined for very big things indeed, and it will be up to the likes of Stacy Lewis, Inbee Park, Suzann Pettersen and Michelle Wie to halt her seemingly unstoppable charge to the summit of the women's game.
5 The Europeans know how to win the Ryder Cup…
The latest European triumph came at Gleneagles this past September, as captain Paul McGinley led his charges to a convincing victory, even as the American challenge disintegrated and culminated in unsavoury recriminations.
Whether it's Europe's ability to come together as a team, their superior tactics and personnel or just the face that they have better match play performers and captains isn't clear, but for whatever reason the Americans have a large Europe-sized problem to contend with every two years and at the moment they're failing miserably at doing so.
As for Europe, this year's Ryder Cup was another opportunity to strut their stuff, assert their dominance and bask in the afterglow of another champagne-soaked triumph.
4 …And the Americans know how to lose it
With just one victory in the last seven Ryder Cups, one strongly suspects that the biannual tournament is starting to turn into something America's best players dread rather than relish.
They know they desperately need to turn their fortunes around, they know they have the players to do it, but getting it done, there's the rub.
Most of the contests have at least been close, but at Gleneagles this year the Americans didn't even have that. They were soundly beaten and never really looked like winners.
A new Ryder Cup task force has been established to help the nation better prepare for future competitions. Perhaps this will turn their fortunes around at Hazeltine in 2016, but it won't be easy.
The Europeans are in all likelihood licking their lips at the prospect of wearing blue and gold once again.
3 Tom Watson may not have been the best choice as Ryder Cup captain
Who doesn't like Tom Watson? The eight-time major champion has always been one of the most respected figures in the game. Each year he returns to the Open Championship, the major he won all of five times, and strides the wide fairways and rolling hills of the UK's greatest golf courses like a colossus.
His selection as Ryder Cup captain was seen as a positive, an elder statesman who can bring some calm and class to the American cause, but sadly for Watson, the reality proved to be very different.
Not only did the Americans lose another Ryder Cup, they lost it convincingly, with several of Watson's captaincy decisions coming in for some stinging criticism.
At the post-tournament press conference, Phil Mickelson came as close to openly criticising Watson's leadership role as a golfer is likely to do in that kind of setting. The captain was within earshot for all of it as well.
It was an unfortunate end to an ill-fated tenure, and proof that playing pedigree alone is no guarantee of success as a Ryder Cup captain.
2 The jury's still out on Tiger Woods
The only definitive thing we learned about Tiger Woods in 2014 is that the 14-time major champion's body continues to show signs of serious wear and tear.
Injuries disrupted much of the former World No 1's season, and have left him with a mountain to climb in 2015.
Woods remains confident that he can return to major-winning form, and still sees Jack Nicklaus' record of 18 majors as beatable.
But the 38-year-old has now gone six years without winning one of golf's big four, and is running out of time to achieve all he wants to achieve.
So much will depend on whether Woods' body can hold up. If he can start to play and perform consistently again and get into a groove, he could still do great things.
But that hardly seems a certainty at this point in time.
1 Rory McIlroy is the best golfer in the world
If there was any lingering doubt about Rory McIlroy's ability, they were all erased in the space of four weeks over July and August of this year.
The Northern Irishman not only picked up three wins in the space of four weeks, but he achieved those victories at the Open Championship, PGA Championship and WGC-Bridgestone Invitational – an incredible run of success that proved beyond a shadow of a doubt that he was the world's best golfer.
Many doubted his staying power during his struggles in 2013. McIlroy had signed a lucrative new sponsorship deal with Nike, but his new clubs appeared to have been made with someone else in mind, so uncomfortable did he appear to be with them.
What a difference a season can make. From seeming down and out last year, McIlroy now heads into 2015 as a four-time major champion, aged just 25. He's already equalled the majors Ernie Els won over the span of nearly an entire career, and needs just one more to catch up to another top class veteran, Phil Mickelson.
In truth, he looks set to eclipse the achievements of both of those great golfers, and will likely be challenging the real giants of the game in the years to come.
The McIlroy era may well and truly be upon us.