The Fergie Factor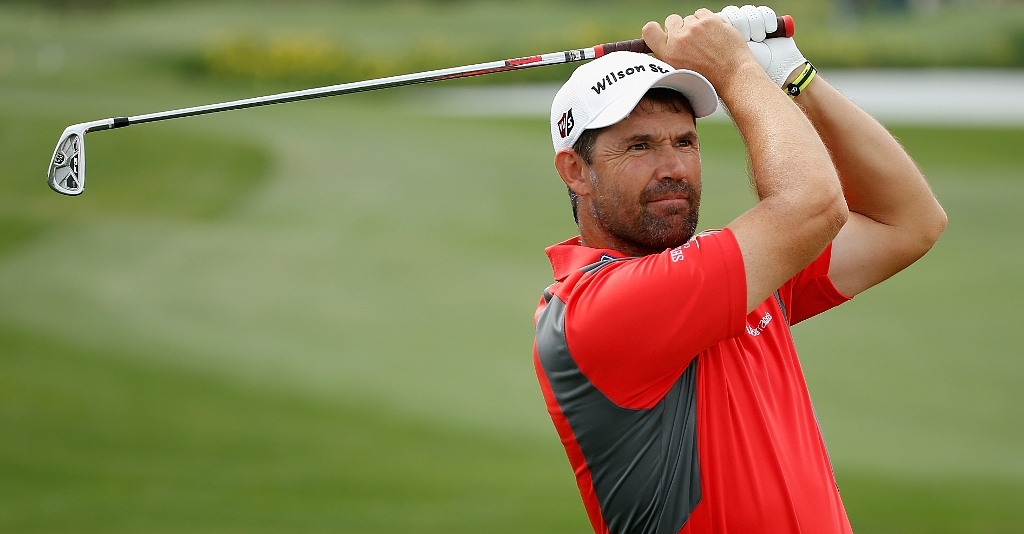 Paul McGinley had an ace up his sleeve at Gleneagles this week – one of the most successful football managers of all time.
The American side would probably have had little idea of just the kind of inspirational figure McGinley had invited to give his team a pep talk at Gleneagles on the Tuesday prior to the start of the competition and again on Saturday night.
The name Sir Alex Ferguson may not have meant an awful lot to some of Tom Watson's charges, but the legendary Manchester United manager was certainly known to the Europeans, and McGinley said he picked the Scot for a very good reason.
"Everything I've been doing this week as captain has been working towards three or four key messages," McGinley said after the first day's action at Gleneagles. "Alex Ferguson wasn't just picked out of the blue because I met him by chance or anything like that. He was picked for a reason.
"He was picked as a manager of a very, very successful football team that played at home very well, had a great record at home, were very good playing with the tag of favourites and the expectation on them. And I knew there was a lot of common themes he could relay to the players.
"A lot of the images that we have in the room are along the same message that I asked Alex to speak about. There's a number of words, obviously complacency is one that really comes to fore a lot.
"We've got a lot of really strong images in our team room and photos that have messages on the bottom of them and have been kind of doctored in a way to highlight it. One particular one comes to mind is right outside our team room, probably two metres by three metres and it's a picture of a European rock in the middle of a raging storm in the ocean.
"The message underneath is 'We will be the rock when the storm arrives.' And the storm arrived this morning. The American team came at us really strongly this morning and we did incredibly well to get 1 1/2 points. Then our wave came again this afternoon, fresh guys obviously performed and got the job done."
Ferguson's presence certainly had the desired effect on the European players. Rory McIlroy, a lifelong Manchester United fan, admitted to feeling like he was in a trance while listening to Ferguson's first address.
Even Ian Poulter, a dyed-in-the-wool Arsenal supporter, realised what a privilege it was.
"He was great to listen to. He has managed to win some obscene number of trophies, you have to respect people in that situation," said the Englishman.
"If he isn't the best manager he's one of the top three ever. You have to respect that, being an Arsenal fan doesn't matter. We're European, this is the Ryder Cup week, Alex Ferguson is speaking, you sit there and listen. Fair play to Paul for bringing him in."
Poulter was even able to share a joke with Ferguson on Tuesday, after he revealed that Arsenal had lost their Capital One Cup match to Southampton.
"He had a little pop at me," Poulter added. "He took great enjoyment out of Arsenal losing as he was standing there in front of us.
"I was watching the results come through as he was talking and I said to him 'You know Arsenal lost?' and he looked at me and started laughing. I'm not going to get any sympathy as an Arsenal fan from Alex Ferguson."
Once the job had been done on Sunday, and Europe were Ryder Cup champions again after beating the USA 16.5-11.5, McGinley could reflect further on Ferguson's role in their victory.
"My wife gave me some of the best advice I've ever had in my life in the 2002 Ryder Cup when I holed the winning putt," the Irishman told a news conference on Monday. "She said, 'don't drink too much, just enjoy these moments.
"Alex Ferguson came into the room last night and that's exactly what he said as well. He said he felt like he was back in the boiler room, thank you for the pleasure.
"I bounced ideas off him all week, he didn't preach to me, he didn't tell me what to do but what he did solidified my ideas and he gave me confidence that my hunches were right," McGinley added.
"He also felt that connection with the players. All the players treated him as a friend, having a drink with him, pulling his leg again. It was great to see."
As for Ferguson, the former United boss said he probably got more out of his time with the team than they did.
"It was fantastic to be in their company," he said. "Both sides are the best players in their countries and the whole of Europe.
"You saw the competition, the margins were so small – some of the putting was outstanding and that's the measure of the quality of golfer we're watching."