Jimenez does it again in Hong Kong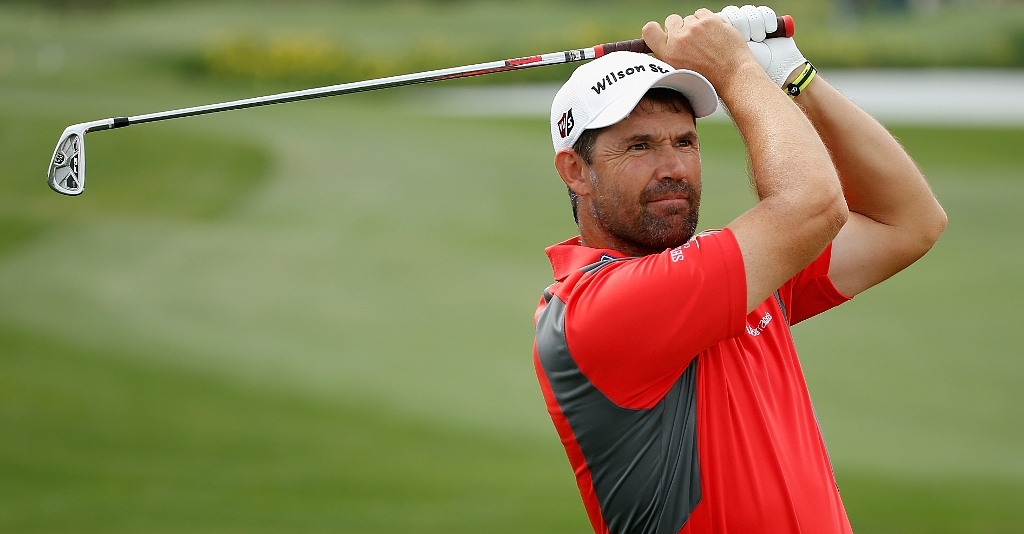 Spanish veteran star Miguel Angel Jimenez claimed a record-equalling fourth Hong Kong Open victory on Sunday, defeating Thailand's Prom Meesawat and Stuart Manley of Wales in the first-hole of a sudden-death play-off.
Jimenez, who will turn 50 in January, successfully retained the title after a dramatic day at the Hong Kong Golf Club when he exquisitely rolled in a 15-foot birdie putt on the 18th green to reduce Prom to a second play-off loss in three weeks.
The wily Spaniard rewrote a slice of his own history in becoming the oldest winner on the European Tour at the age of 49 years and 337 days and also became the second oldest winner on the Asian Tour.
"It always hard to win a tournament, because all the players are very good and you've to respect all of them," said a beaming Jimenez after securing his 20th career victory.
"Winning in a play-off is always harder because you need to play the extra holes carefully. It's always tough especially with two guys at the top of their game."
The popular champion closed with a four-under-par 66 for a 12-under-par 268 aggregate, which was matched by a brilliant Prom, who charged home in 65, thanks to two glorious eagles.
Manley forced his way into the play-off with a stunning chip-in birdie on the 18th green during regulation play.
Jimenez, who was recently named as the playing captain for the EurAsia Cup presented by DRB-HICOM, credited his experience for sealing his place in the winner's circle once more at the US$1.3 million event which was celebrating its 55th edition.
"It's always important to have experience for anything in life but I must not forget that the players here are also very good and they all play well," said Jimenez.
Prom's sheer determination and hunger to win his second Asian Tour title was for all to see when he overcame a three-shot deficit at the start of his round and powered his way to the top of the leaderboard.
The burly Thai, whose lone victory on the Asian Tour was in 2006, stormed out in 30 after carding two birdies and an eagle on the par-five third hole. He went three clear with another monster eagle putt on the 13th hole but dropped his only shot of the day at the next hole just as Jimenez was picking up further gains on 11, 13 and 14.
At the first play-off hole, Prom's approach shot landed on the edge of the green while Manley hits a wild approach onto the rooftop of the hospitality marquee. Jimenez took full advantage when he found the green in regulation after both his rivals chipped up with their third shots, the Spaniard delighted the galleries with a putt which tracked all the way to the hole for the winning birdie.
Prom was not disheartened. "It's an amazing week for me. I didn't feel any disappointment in the play-off. I did the best this week, and my best finish on this golf course, as well. I'm very happy with my form and the way I'm playing right now," he said.
The Thai, who lost to China's Liang Wen-chong in the Philippines last month, tipped his hat to Jimenez for being a deserving winner and promised to bounce back again. "There're no bad feelings especially when you didn't do any mistake and somebody's playing better than you. So it feels very good. I'll be heading home for another tournament in Thailand next week and hopefully I'll raise the Thai flag there," said Prom.