Europe dominate first day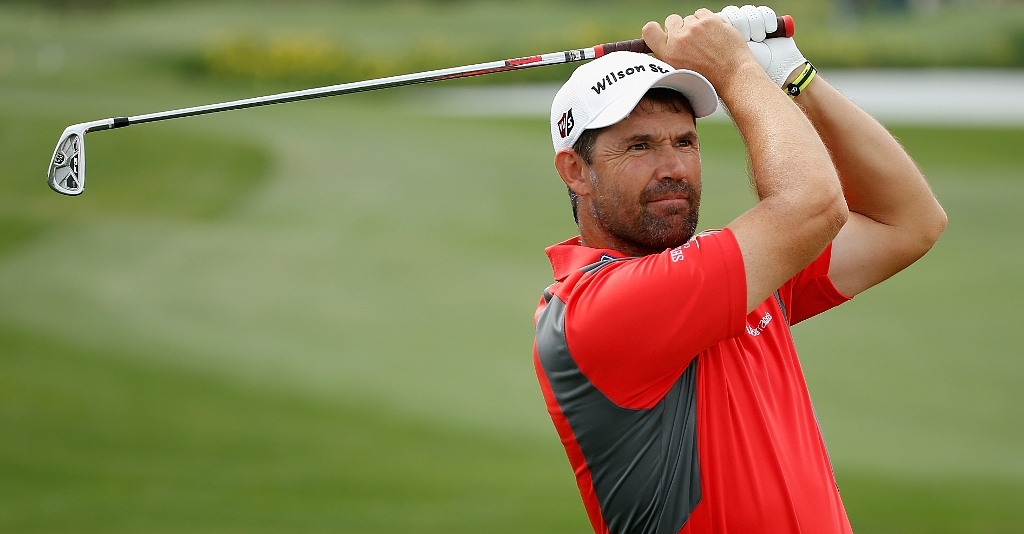 Team Europe produced a dominant performance in the opening fourball session by winning all five matches against a shell-shocked Team Asia in the inaugural EurAsia Cup on Thursday.
European captain Miguel Angel Jiménez of Spain brilliantly led the way at the Glenmarie Golf and Country Club, partnering compatriot Pablo Larrazábal to a 2 and 1 victory over Team Asia captain Thongchai Jaidee and Kiradech Aphibarnrat of Thailand in the top match.
Frenchman Victor Dubuisson and Dutchman Joost Luiten combined effectively for a 3 and 2 triumph over Prayad Marksaeng of Thailand and Bangladeshi Siddikur Rahman in a match they never trailed before Gonzalo Fernandez-Castaño of Spain, who eagled his first hole from the fairway, and Stephen Gallacher of Scotland completed a 4 and 3 victory over Anirban Lahiri and Gaganjeet Bhullar of India.
Koumei Oda and Hideto Tanihara of Japan took their match till the 18th hole before losing by 2-holes to Thomas Bjorn and Thorbjorn Olesen, both from Denmark.
Local Malaysian star Nicholas Fung raised hopes of an upset with three birdies in seven holes as he and partner Kim Hyung-sung of Korea raced to a 3-up lead over Graeme McDowell of Northern Ireland and Jamie Donaldson of Wales but the Europeans showed their class by fighting back to a 3 and 1 victory to complete a day to forget for Thongchai's men.
Jiménez, who sank two eagles and three birdies in the better ball format, was delighted to see his team race ahead in the inaugural contest. "Yeah, can't get anything better than that really. I started with my match with Pablo and played good today and I don't think there is a better way to lead a team," said Jiménez.
"I don't think anybody scored lower than me today so I was delighted with how I played personally but it was also really satisfying to see all of the boys playing so well.
The charismatic European captain has, unsurprisingly, retained his winning partnerships for Friday's foursome (alternate shot) matches but is not taking anything for granted. "You don't want to change anything that is working. I don't know what will happen tomorrow. In the foursomes, it's a completely different format to fourball."
Jiménez's partner Larrazábal, who contributed with four birdies, praised his captain's leadership. "Miguel played great, he was amazing. I was there when he needed and it was super playing," said Larrazabal.
Fernandez-Castaño nailed a magical eagle from the fairway on the first hole as he and Gallacher brushed aside the Indian pairing of Lahiri and Bhullar. "I had the perfect yardage, but I knew I had to hit a good nine iron to get it there and that's exactly what I did. We heard the cheers and we were not really sure what had happened. I think our eagle was a premonition of what a fantastic day it was for the European Team," said the Spaniard.
McDowell, who secured the winning point in Europe's victory in The 2010 Ryder Cup, tipped his cap to partner Donaldson, who carried the last pairing home after falling 3-down early on. "We somehow managed to make the turn at 1-down which was huge and then this guy (Donaldson) just played phenomenal on the back nine, and I just had to just chill out and hang with him a little bit. It was great to watch," said McDowell.
Thongchai, who fought hard with four birdies of his own on the back nine, acknowledged Jiménez's team was the better side. "Europe were very strong today. We played with Miguel in the first match, we played well and must have been eight-under but he was about 11- under. Miguel didn't miss anything," said the Asian captain, who made three changes to his pairings for tomorrow's foursomes.
"We'll try again tomorrow and we will change our game plan. We will work really hard and think about making some points back before the singles."
Kiradech summed up Asia's mood. "We didn't expect the score to be five-nil. We didn't perform our best," said the reigning Asian Tour number one.
Lahiri, who shot a combined seven birdies with Bhullar, said Asia must bounce back on Friday. "I guess we have our backs to the wall. There's only way we can move from here. We can't get any worse, can we? We have to hope that the Europeans get a little complacent and we have to up our games and play our best over the next two days, especially tomorrow, try and win at least four of the matches or 3 1/2 points," said the Indian