TITLEIST 909 DRIVERS OUT IN DECEMBER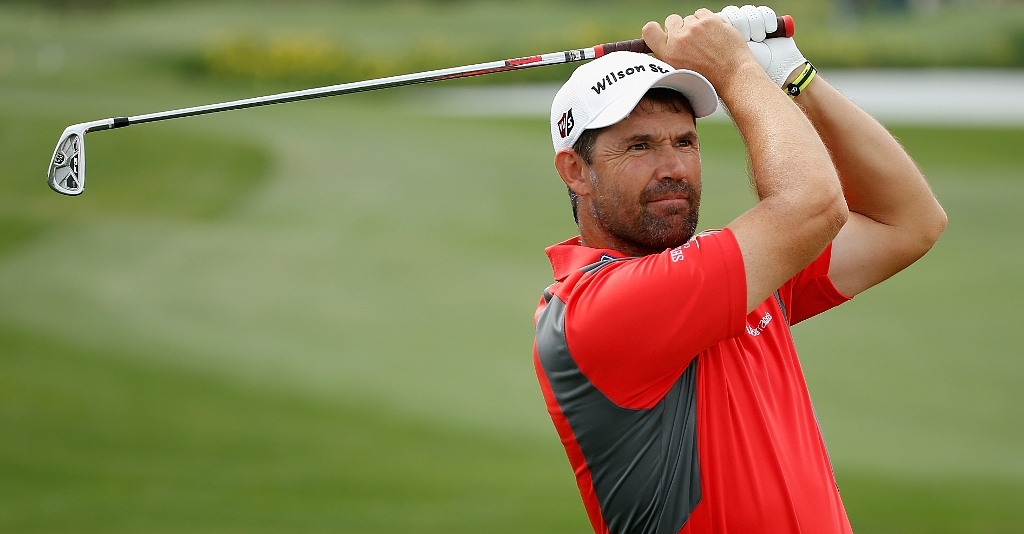 Titleist have adding another chapter to their successful history of creating high performance drivers aimed at making "better players better".
Titleist have adding another chapter to their successful history of creating high performance drivers aimed at making "better players better".
To cater for worldwide touring professionals, club professionals, better amateurs and even aspiring golfers, Titleist have introduced a new, 909 three-driver family into the golfing market place.
The three drivers are the 909 DComp, 909D2 and 909D3 models which all feature a modern high performance chassis with tour approved profiles engineered to meet and exceed the performance requirements of a wide range of skilled players.
Each 909 driver is engineered with its own precisely-positioned center of gravity to produce distinct launch conditions and ball flights.
The result gives Titleist the ability to offer the golfing world a new level of precision driver fitting to maximize distance potential and improve overall driving performance.
"Prior to the 909 driver development project, we conducted extensive testing with tour and club professionals, and better playing amateur golfers," said Dan Stone, the Vice President of research and development for Titleist Golf Clubs.
"The research showed there is a significant variation in swing speeds and angles of attack when delivering the club to impact.
"It was clear from this research that different players require different performance characteristics from their driver head in order to maximize distance.
"Ultimately, we designed three distinct drivers to meet the launch requirements and ball flight preferences across all the swing variations of better the player."
"Titleist 909 drivers deliver superior looks, feel and sound along with the core performance requirements that have made our Titleist titanium drivers one of the top choices of tour players, PGA club professionals, and top competitive amateurs for more than a decade." he added.
Titleist 909 drivers are designed with center of gravity locations that are deeper and lower than those of any previous generation Titleist driver models. This evolution results in greater club head stability through impact, solid feel, improved initial launch conditions and superior downrange performance.
"Our mission is to provide products that will allow better players to play their best," said Steve Pelisek, the General Manager of Titleist Golf Clubs.
"In terms of performance, the new 909s are our most technologically advanced for launch, ball flight, sound and solid feel.
"When you also consider the advancements we continue to make in club fitting expertise with the new SureFit Interchangeable Fitting System, we have the ability to optimize driving performance for virtually every golfer in our target audience."
THE DESIGN AND TECHNOLOGY OF TITLEIST 909 DRIVERS
They have::
– A MODERN CHASSIS WITH A DEEPER, LOWER CG: Titleist 909 drivers unite three distinct club head shapes with center of gravity locations that are deeper and lower than the CG locations of previous generation Titleist drivers, resulting in greater club head stability through impact, improved launch conditions and superior downrange performance.
– AN INTERNALLY MILLED FACE INSERT: The 909's feature an internally milled face insert that incorporates variable thickness design. A thicker, centrally located trapezoidal shape is surrounded by a thinner perimeter area, which maximizes ball speed across the face of the club.
– ACOUSTICALLY TUNED STRUCTURE: A crucial component of feel is sound. Through acoustic research and testing, the soles of the 909 drivers were curved to exact specifications and incorporate reinforcing pockets as well as an internal rib to produce the solid, tuned auditory feedback that better players desire.
– TITANIUM BLIND BORE HOSEL: The new blind bore hosel design of the 909 drivers saves internal weight allowing it to be placed low and deep in the swingweight screw to optimize the CG location. The all titanium blind bore hosel provides solid feel and allows for more custom shaft options.
– SUREFIT SWINGWEIGHT SCREW: The factory installed SureFit swingweight screw allows precise head to shaft matching improving the balance of the product and aids in positioning the CG low and deep in the 909 club head. The Surefit Swingweight Screw options in the SureFit System and allows the fitter to better match the headweight to the club length and shaft balance point during the fitting process.
THE 909 HIGH PERFORMANCE FAMILY:
– TITLEIST 909 DCOMP: The 909 DComp is a full pear profile, 460cc composite driver that has been tour validated for looks, sound and feel. The low density composite crown positions the CG low, providing a higher launch ball flight without increased spin. The 909 DComp has the largest profile, deepest and lowest CG location and the highest MOI in the 909 series. The 909 DComp produces high launch with low to mid spin performance.
– TITLEIST 909D2: The 909D2 features a tour validated 460cc head design. Its full pear profile creates a mid-depth CG for stability and improved distance on off-center hits while maintaining workability. The 909D2's mid face depth provides launch confidence and preferred set up appearance for many players and produces mid launch, low-mid spin performance.
– TITLEIST 909D3: The 909D3 features a deep face, 440cc head design with a classic pear shape profile and traditional set up appearance. The 909D3 possesses the most forward CG position in the 909 series, producing mid launch, low spin performance. The 909D3 offers the greatest degree of workability, shot and trajectory control.