Paula's Solheim sunglasses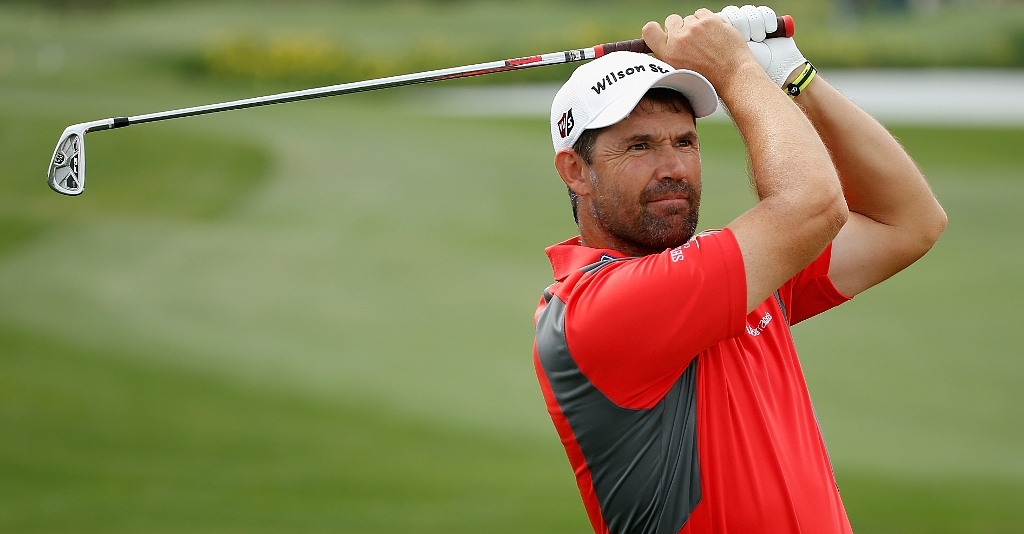 Paula Creamer wore sunglasses at the Solheim Cup especially created for the women's equivalent of the Ryder Cup.
Paula Creamer and some of her US team-mates wore sunglasses at The Solheim Cup that were especially created for this storied, women's equivalent of the Ryder Cup.
The sunglasses, with Creamer's help, were created by high-tech eyewear manufacturer Sundog Eyewear especially for the US team for their 11th Solheim Cup clash with Europe, this time at Rich Harvest Farms in Illinois.
Sundog said last week that it was proud to announce that for a second consecutive Solheim Cup, special edition sunglasses had been produced for Creamer to present as gifts to her USA team mates to help commemorate women's golf's most prestigious and exciting international event..
"It is always fun working with Paula on her Paula Creamer Collection," said John Whitney, Sundog Eyewear Director of Product Development.
"But the Solheim Cup is such a wonderful and thrilling event that we – like the tens of thousands of spectators and international TV audience – all get a little more excited."
The 2009 Solheim Cup sunglasses are a unique variation on the Paula Creamer Collection Allure model featuring Sundog Eyewear's breakthrough Mela-Lens trademark technology.
In partnership with BNL Eurolens, a member of the Essilor Group, Sundog Eyewear has created the Sundog Mela-Lens.
By filtering out high energy 'blue light' and ultra-violet light rather than blocking it, the Mela-Lens provides golfers with outstanding veiled glare reduction without polarization, improved contrast and sharpened definition without color shift, while providing 100 per cent UVA/B protection.
Paula Creamer also made a special presentation to Nancy Lopez, captain of the American team that played in the in the 2009 PING Junior Solheim Cup.
Creamer provided the LPGA Tour legend with the same limited edition Allure Solheim Cup sunglasses given to her own team-mates. The Junior event between the top 12 American and European juniors aged 13 to 18 debuted in 2002, the first such international event for junior girls.
"We at Sundog Eyewear are proud to be the Featured Eyewear in the Solheim Cup Merchandise Tent and to provide Sundog Eyewear sunglasses for all the Solheim Cup corporate sponsors, and for all participants in the Solheim Cup Junior Clinic," added Whitney.
"And not to leave the caddies out, we also provided the US. Solheim Cup 'loopers' with special edition Hunter Mahan H Drive Old Glory sunglasses.
Our distributor Dan Pady has worked tirelessly on our involvement in the event, including a 'sneak preview' of the 2010 Paula Creamer Collection Allure Mela-Lens model, available for the first time, in limited quantities."
The new Mela-Lens technology is available in Sundog Eyewear Zone, Links, and Bomb models.
They are part of the Sundog Eyewear 2009 Genuine Performance line that includes the Paula Creamer Collection, PGA Tour star Mike Weir's Weir Golf Signature Series, and 2008 Ryder Cup hero Hunter Mahan's H Signature Series.
To view the 2009 Sundog Eyewear line visit www.sundogeyewear.com
About Sundog Eyewear:
With more than 25 years of industry experience, Sundog Eyewear is a world leader in sport sunglasses with an ongoing commitment to Genuine Performance. Sundog Eyewear is available in thousands of fine golf shops and retailers worldwide. Sundog products are the recommended eyewear of the PGA Tour of Europe.