ECCO Golf signs G-Mac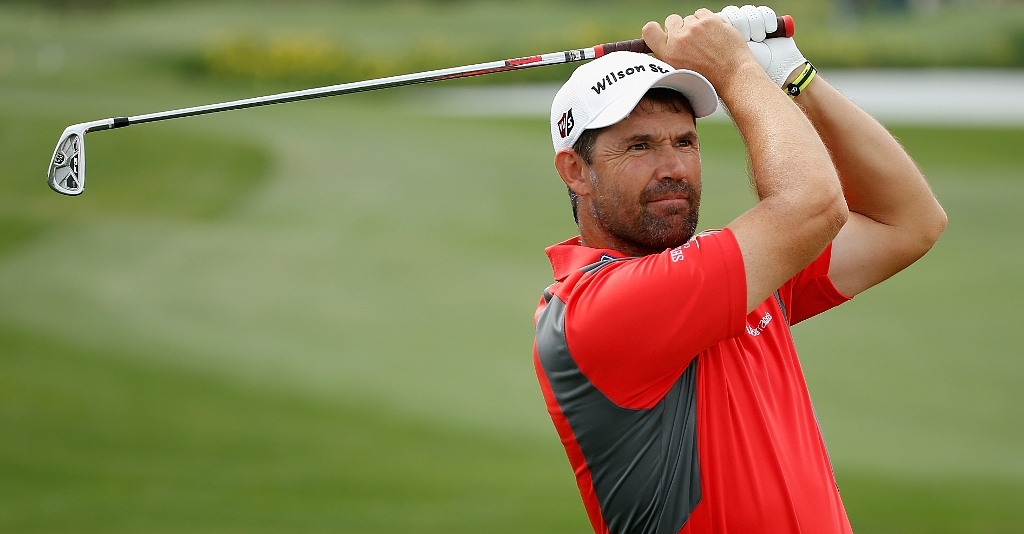 The 2010 U.S. Open champion Graeme McDowell has signed up to compete in ECCO's new Comfort Classic shoes.
Danish brand ECCO has announced the signing of the 2010 U.S. Open champion Graeme McDowell, who will showcase the brand's logo on his headwear and compete in the newly-launched Comfort Classic golf shoes.
As part of this multi-year agreement, McDowell, who is currently No. 5 in the Official World Golf Ranking, will be featured in global marketing and advertising initiatives supporting the ECCO Golf Collection, and appear at company functions.
"I had a lot of success last year and that led to some great new opportunities in terms of my equipment," says McDowell.
"When it came to footwear, partnering with ECCO was the best choice. The leather quality is quite amazing and the comfort is way beyond anything I've experienced before.
"I'm really looking forward to getting out on the course and experiencing the difference it makes in competition."
As he suggests, this is not the first change for McDowell in 2011 as he recently converted his club deal from Callaway to Srixon.
The Northern Irishman enjoyed a spectacular 2010 which has seen him become one of golf's hottest properties. Indeed Golf Digest magazine – whose Ron Sirak ranks the world's top 50 earners in golf – rated McDowell ninth in the world at the end of the season having never previously included him in the list.
The reason he is so in demand is clear.
On the course he was imperious: the first European in 40 years to win the U.S. Open Championship, secured the winning point in the Ryder Cup, captured two European Tour titles before going head-to-head with Tiger Woods in the Chevron World Challenge and winning in style.
Off the course he is no less impressive: thoughtful in interviews, happy to enjoy his success but also intelligent enough to not waste his talent. Unsurprisingly he is popular with his fellow players and loved by the galleries.
He is also very picky about what he wears, becoming well-known for his big collared shirts and cardigans, and the link with ECCO reflects that.
"It says something about what Tour players think of our products when someone like Graeme, who's coming off such an incredible season, decides to make a switch to ECCO," says Jesper Thuen, Sponsor and Event Manager, ECCO Golf.
"His style and manner are a perfect fit with our brand. It's an amazing opportunity to have him showcasing the new Comfort Classic line to golfers around the world."
The Danish brand have a strong group of players around the world who wear their shoes including the rising Danish star Thorbjorn Olesen and ECCO Golf Street shoes-wearing Freddie Couples (click here to learn more about that story).
For more information go to the ECCO website.