TPC Summerlin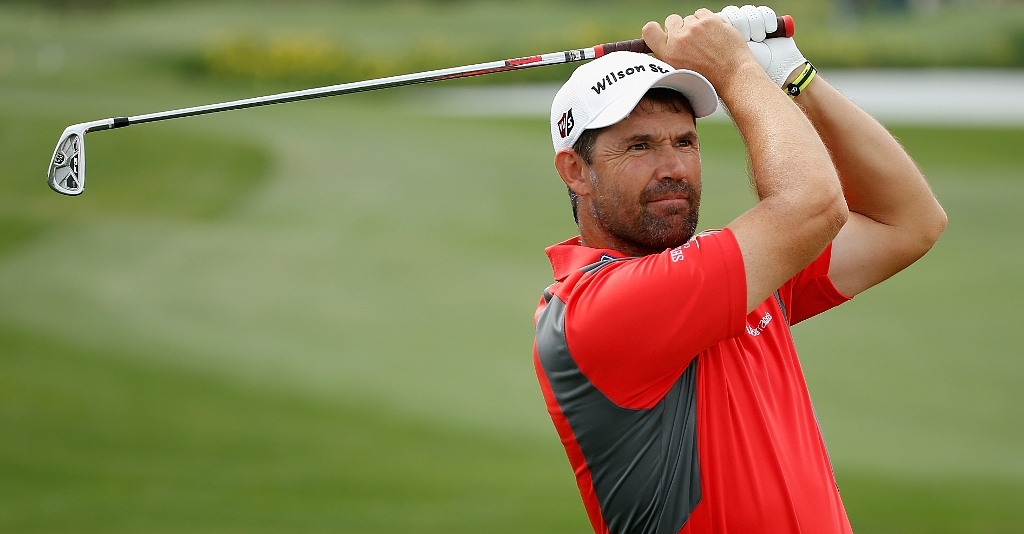 Las Vegas' TPC Summerlin is this week's venue for the second event of the new 2013-2014 US PGA Tour, the Shriners Hospitals for Children Open.
And it comes with a long list of accolades.
This strictly private club has been honoured by Golf Digest magazine as "One of America's Best Golf Courses", described by Nevada Business Magazine as the "No 1 private golf course in Nevada", and ranked No. 39 in Golf World magazine's 2012 issue ranking the US PGA Tour venues that the PGA pros most like to play.
THE GOLF COURSE
In it's own words, TPC Summerlin describes its par-72, 7,243-yard layout, the work of renowned golf course architect Bobby Weed with PGA TOUR veteran Fuzzy Zoeller serving as a consultant, as meandering along a stunning swath of rugged desert terrain, its innovative design and a reverence for nature being the hallmarks of truly exceptional championship layout.
Lush bent grass greens, striking flora, numerous water features and an abundance of honey mesquite and pine trees all contrast dramatically with undisturbed desert washes and other raw landscape features.
The scene of Tiger Woods' first professional victory, TPC Summerlin offers a stern test for the best players in the World, but has sufficient tee boxes so as to enable golfers of all abilities to enjoy their rounds.
THE ARCHETECT
Until he created his own design and construction business in 1995, Bobby Weed Golf Design, Summerlin's creator was the chief designer for PGA TOUR Design Services, Inc., where, apart from Summerlin, he crafted a host of other high-profile layouts in collaboration with PGA Tour players of the calibre of Raymond Floyd, Jack Nicklaus, Mark McCumber, Arnold Palmer, Chi Chi Rodriguez, Sam Snead, Gene Sarazen, Roger Maltbie and Zoeller, some of those being TPC Las Vegas, TPC Tampa Bay, TPC River Highlands and the Valley Course at TPC Sawgrass.
FEATURE HOLES
The feature holes of a course that offers a compelling test of skill and course management, but never ignores the unspoiled beauty of the region are its four, closing holes, according to the club's official website.
All four offer a risk and reward factor which can make for an extremely thrilling finish to any contest
Hole 15:
This is a short, drivable, par-4 measuring 320 yards, which most players attempt to reach with their tee shot. However, if the tee shot misses the green, while an 'up and down' birdie is possible, pars and bogeys are more likely due to a severely elevated and undulated green surrounded by five bunkers that are always busy.
Hole 16
This downhill par-5 is reachable with two good shots, but again there is risk. The green is guarded by water short of the green, and bunkers beyond. For scratch amateurs and Tour players, only a mid-iron will be necessary for the second shot that makers a birdie very possible, but beware the water. It can cost you dearly.
Hole 17
This difficult and un-nerving par-3 plays from between 180 to 210 yards downhill and with the green guarded closely by a lake on the left and by bunkers on the right, par scores are good and birdies rare. It's not the kind of hole on which to play catch-up.
Hole 18
This strategic finishing hole measuring 450 yards moves right to left off the tee. The green is protected on the left by a lake. An ambitious tee shot with a driver can leave the player with no more than a short iron to a deep green from front to back. An accurate short iron can then result in one-putt birdie, but the water guarding the green can be highly costly in a close-fought race.
FLY-OVER TOUR:
To get a better idea of course and way in which it weaves its way through the desert terrain of rugged Nevada you can take a Fly-Over Tour byclicking here
PRACTICE FACILITY:
TPC Summerlin's 14,000 square-foot PGA Tour quality practice facility which features all-grass tees, five target greens with bunkers and chipping and putting greens, also comes with individual and group instructional programs rub by PGA golf professionals utilizing state-of-the-art instructional equipment, including video swing analysis with clubs that can be custom fitted.
MEMBERSHIP:
TPC Summerlin's amenities and exclusive benefits make it both one of the most coveted private club memberships in Las Vegas and an outstanding venue for client entertainment and premier corporate events.
In addition to golf, membership, entitles you to the use of all the facilities of TPC Summerlin's 36,000 square-foot Southwestern-style Clubhouse which serves as a focal point for dining, hospitality and relaxation.
It contains:
– A members' Lounge as well as casual and upscale dining rooms
– Expansive banquet space with audio-visual and conferencing capabilities, all with panoramic views of the golf course
– Private meeting rooms
– An award-winning Golf Shop named among the 'Top 100 Golf Shops in the US' by Golf World Business
– Fully appointed men's and women's locker rooms
– Four flood-lit tennis courts– A junior Olympic swimming pool and spa
– A poolside café
Throughout the year the club offers its members and their guests several youth programs which include junior tennis clinics for both beginners and high school/advanced players.
CONTACT THE CLUB:
Address: TPC Summerlin, 1700 Village Center Circle, Las Vegas, Nevada 89134 – Phone (702) 256-0111
Special Events & Catering:
Keri Macanas – KERIMACANAS@pgatourtpc.com – Direct: (702) 485-6828
Golf Outings:
Andy Cummings – AndRewCummings@pgatourtpc.com – (702) 256-0222
Membership:
Garfield Ogilvie – GarfieldOgilvie@pgatourtpc.com – (702) 256-0111 ext 223