TPC Deere Run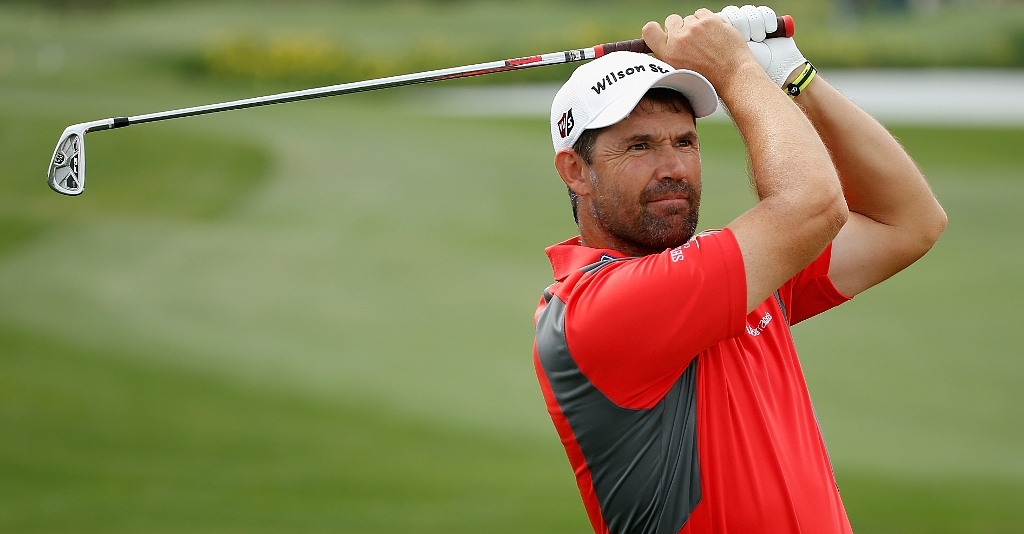 TPC Deere Run, home of the John Deere Classic, is a semi-private Championship course in Silvis, Illinois, some two hours by car from Chicago.
Built on the site of a former Arabian horse farm, this 7,256-yard, par 71 course embodies the classic beauty of America's heartland and is major destination for golfers of the midwest.
Opened in 2000 and operated by the PGA Tour as a member of their Tournament Players Club network of golf courses, it was designed as a stadium course by D.A. Weibring Golf Resources in association with PGA Tour Design Services, and plays 7,257 yards to a par of 71 from the championship tees.
The course rating is 75.6 and its course record of 59 is held by Paul Goydos.
Weibring, himself a former US PGA Tour professional, masterfully used the natural, rolling landscape to create a championship golf course that stretches along the picturesque wooded ravines of the area's famous Rock River.
Golf Digest has ranked TPC Deere Run as high as 42nd on its respected list of 100 Greatest Public Courses in the USA and Golfweek Magazine ranks it among Illinois's top five courses.
Since its opening, TPC Deere Run has been the home of the PGA TOUR's John Deere Classic which is annually held in July in the week prior to the season's fourth Major, The Open Championship, and has drawn some of the PGA Tour's top golfers
The course has five sets of tees, ranging from its championship tees at over 7,200 yards to the women's forward tees at 5,179 yards..
COURSE FLYOVER:
You can take a flyover of the course by clicking here:
HOLE-BY-HOLE, THUMBNAIL SKETCH:
Hole One (Par 4, 395 yards):
The course begins with a short, but tough, par 4 dog-leg left, with a tee shot over a valley to a generous fairway surrounded by bunkers. The green is also heavily guarded by huge bunkers and sits among a stand of mature oaks.
Hole Two (Par 5, 561 yards):
A downhill tee shot to a fairway some 50 feet below makes this hole play shorter than its length. The spectacular view from the tee box to the Rock River is postcard pretty and a good drive down the left side close to the bunker will make it possible to reach the green in two. If you play it as a three-shotter, the secondary landing area is lay-up friendly. although the heavily guarded entrance to the smallish, two-tiered green was designed to make pinpoint accuracy here a must.

This uphill par 3 plays much longer than it reads on the scorecard, and you don't see much of the putting surface from the tee. A set of bunkers guard the right side while a bailout Bentgrass collection area is ready to grab the shots that go long and left. The green slope runs from front to back, making club selection crucial to hitting the green in regulation.
Hole Four (Par 4, 454 yards):
This is a pretty unique hole with a large oak tree in the middle of the landing area creating a double-fairway. Bunkers guard the left and trees the right side of the fairway. The green sits atop one of the highest points on the course and appears to float on the horizon. Miss the green left, right or long and you face a really tough chip to a small green. Fly the green and you might as well take a drop. Not a hole for cowards.
Hole five (Par 4, 433 yards):
A long, straight drive down the left side of the fairway is a must on this hole. Trees guard the right side on your second shot and the green sits behind a ravine that is loaded with always busy bunkers and is guarded on all sides by trees. Hit this green in regulation or pay the price.
Hole six (Par 4, 367 yards):
This dog-leg right hole is the second-shortest par 4 on the course, but it is also the tightest, so ignore the temptation to cut the corner and rather take a 3-wood off the tee. This hole was carved out of a forest of tall trees you want to avoid. A straight drive will leave a short iron to a green that has a large swale, bunkers in front.
Hole Seven (Par 3, 226 yards):
This is the longest and prettiest par 3s on the course. It also has the most teeth of the short holes. Accuracy is key. Carry it to the green or carry the bunker on its right and let the ball feed down to the green off the mound.
Hole Eight (Par 4, 428 yards):
An intimidating tee shot here must be hit through a narrow chute of trees to a tight and narrow fairway. The small green is in the open but is surrounded by bunkers and calls for a pin-point second shot up the hill. The small tongue on the front of the green can be for one of the toughest pin positions on the course.
Hole Nine ( Par 4, 485 yards):
The ninth is the longest par 4 offering a serious test of strategy and ball placement. It will be safest to play it as a three-shot approach hole and then try to make a one-putt par. A level landing area for your drive will leave you with a very long approach shot through a suddenly-tight forest and over a roller coaster fairway to a long and narrow tree-shrouded, slightly elevated green that has bunkers on both sides. Course designer D.A. Weibring put a fairway bunker 100 yards from the green to encourage the three-shot approach.Hole 10, (Par 5, 583 yards):
Clearly designed as "second starting hole", the 10th is not too tight for the first and second shots, but make sure you hit them far. The green is long, thin and small for a par five and there is no room for error on your third shot. Elevated, deep bunkers protect the left side of the putting surface, while a pond protects the right. Those bunkers are not a good a bailout. Water and sand are easily found if bunker shots are not perfect. The green is most often flat and hard to hold for those trying to find them in two.
Hole 11 (Par 4, 432 yards):
A hole that looks relatively simple from the tee, this slight dogleg right offers a greater threat than you might think. Your drive to a tree-lined fairway must be long and straight to make the demanding second shot to a green that is situated on the edge of one of the two ravines that run through the property. A courtesy bunker on the right side of the green is there, however, to save many approaches from finding a watery grave. Because your second shot is up the hill, take one more club than you normally would.
Hole 12 (Par 3, 215 yards):
You hit your tee shot through a pathway bordered by tall trees to a well-bunkered, long and thinnish green that slopes right to left. It is one of the bigger greens on the course, but better not miss it. It is heavily guarded by deep bunkers all around it.
Hole 13 (Par 4, 414 yards):
This is probably the most welcoming hole on the course. It's fairway is guarded by bunkers on both sides and the green is positioned in front of a knot of trees and is guarded by a large bunker on the right and a large Bern on the left, but this might be the one of course's most birdiable par fours.
Hole 14 (Par 4, 361 yards):
This is Deere Run's premier risk-and-reward hole. John Deere Classic tournament director Km Hougham expects the bigger-hitting Tour players to try driving this shortish, downhill, par 4. But the punishment for missing can be severe enough to produce a quick double bogey. Go for it and miss left and you are in the "Valley of Sin," a tightly mowed low area that will leave you with a blind shot to a small, well-protected green that is contoured more than most others at Deere Run. Go long and your ball will get lost down a 60-foot bluff.
Hole 15 (Par 4, 465 yards):
Arguably, this is the toughest hole on the back nine, with a forced carry over a valley from the tee and a second shot that needs to find a long, narrow green that is heavily guarded by sand and trees. Missing this green most often puts you in bogey country
Hole 16 (Par 3, 158 yards):
Generally regarded as the signature hole at Deere Run, this picturesque, short par 3 is all about carry as it positioned on a bluff 40 feet above the Rock River and guarded in front by a shale outcropping topped with a huge bunker, and to the right by another large bunker.
Hole 17 (Par 5, 557 yards):
Reachable in two by the big hitters, but they had better be accurate. The fairway is tight, tree-lined and canted in the landing area. The green is guarded in front by bunkers, some misguidedly short of the elevated green. More teeth come from Bentgrass collection areas all around the green. Miss it and an up-and-down will need considerable skill.Hole
Hole 18 (Par 4, 463 yards):
This excellent closing hole, a dogleg right, makes solid nerves and accurate shot-making key to a strong finish. Position A off the tee is left-center of the fairway to avoid the large fairway bunker. From there, you face a long approach to a deep and thin, tree-lined green guarded on the right by two large bunkers and on the left by a long and narrow pond.
2013 GREEN FEES/RATES:
In season, between April 26 and October 13, it will cost (depending on the day and your tee-off time) between $79 and $95 for 18 holes.
This will reduce to between $59 and $79 in the fall season of October 14 to November 3 and to $49 in the winter months.
* All prices include Green Fee, Cart Fee, and Practice Balls.
To book a tee time or call the Pro-shop you should call (309) 796-6000 ext. 1
TPC DEERE RUN DRESS CODE:
Please be aware that the course is open to the public and that, according to the club website, "appropriate attire is required of men and women on the golf course. Slacks, golf shorts, collared and turtleneck shirts, mock golf shirts, sweaters, golf outerwear, rain suits, appropriate golf headgear, and footwear intended for golf (no metal spikes).
MEMBERSHIP
Various forms of membership are available, but to find out more about them, you should contact the club by phoning (309) 796-6000
OTHER FACILITIES:
Among the other facilities offered by TPC Deere Run are the following:
– It has the premier practice facility in the region that includes an up-to-the-minute driving range with realistic target greens and a short game area where you can practice your putting, chipping, pitching and bunker shot skills – and this, if desired, under the eye of a group of skilled teaching professionals headed by PGA of America Class "A" professional Andy Stoterau.
– A golf shop which benefits from purchasing power of the PGA Tour and caters to the equipment and accessory needs of the top players in the world, it is an excellent, one-stop-shop for everything you need to enhance or commemorate your experience at Deere Run.
– The TPC Grille, a noted restaurant in the region, will ensure that dining at Deere Run matches your golfing experience. Highlighted by an outstanding view of the manicured 18th fairway and the beautiful Rock River it serves up some truly acclaimed fare.
TO CONTRACT THE CLUB:
Address: TPC Deere Run, 3100 Heather Knoll, Silvis, IL 61282
Phone: (309) 796-6000
Website: http://www.tpc.com/deererun-golf