Sherwood Country Club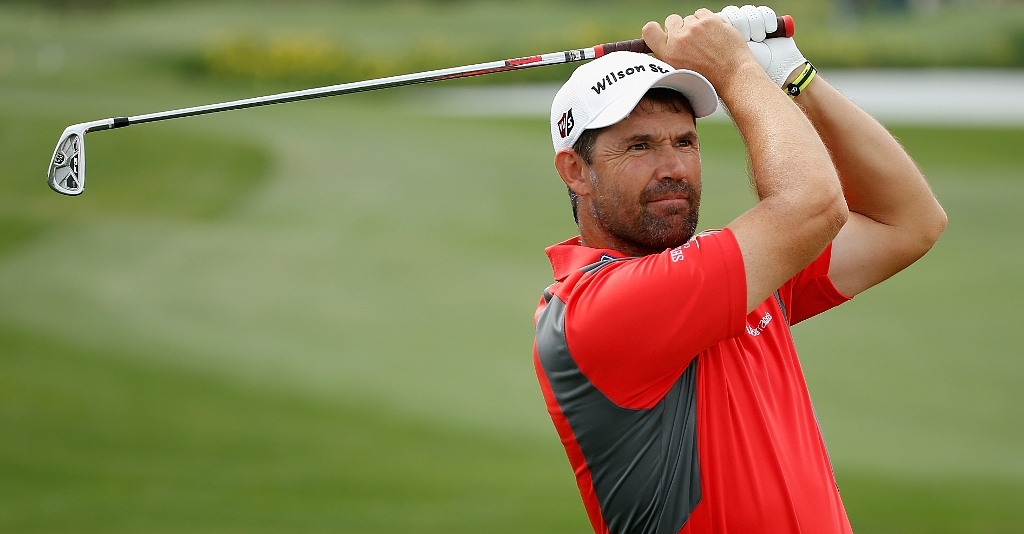 Sherwood Country Club, which, once more, hosts the Northwestern Mutual World Challenge this week, is one of the gems of California.
An exclusive, private golf, tennis and country club set in Thousand Oaks at the base of California's majestic Santa Monica Mountains, the club boasts an always magnificently-conditioned 18-hole Jack Nicklaus signature championship course that not only confronts the world-class professionals who annually tackle it with a serious challenge, but also offers some breath-taking backdrops to its pristine fairways and greens .
Apart from the golf and its up-market clubhouse, Sherwood Country Club can further boast of an equally imposing tennis clubhouse complete with 14 courts, a sparkling Olympic sized pool, and a gymnasium and other fitness and health facilities that include a full-service spa.
GOLF:
The Club has long held the view that Nicklaus, an 18-time major winner and world-renowned golf course designer "exceeded expectations" when he designed this 7,052 yard, par-72 championship course.
And it is difficult to argue with this view for the course, although not long by modern standards, does, indeed, present an exceptional playing experience to all who take it on, be they golfers of the calibre of Tiger Woods, whose Foundation will, as always, benefits substantially from this week's event, or one of the club's weekend warrior members and his guests
The imaginative use of land elevations and valleys, waterfalls, running streams and rare rock formations have somehow managed to perfectly capture the aesthetically rich natural beauty of Sherwood Valley and its tranquil Lake Sherwood.
Every tee box affords a stunning view, and fairways are luxuriously lined with groves of magnificent oak, willow and sycamore trees.
The front nine rise head up into the majestic Santa Monica mountains and offer spectacular vistas from almost every angle while the back nine drops down towards sparkling Lake Sherwood before rising back into the hills for a dramatic finish at the Clubhouse.
HOLE-BY-HOLE TOUR:
To see the scorecard and a detailed hole-by-hole report-back on the course on the club's official website you shouldClick here
NOTE:
Sherwood Country Club is open for member play on Tuesdays through to Sundays and on Monday holidays throughout the year.
In addition to regular competition days, the Club has a number of special events throughout the year.
Instruction is available from the club's Professional teachers, both on the course and at clinics conducted on it's excellent driving range.
OTHER FACILITIES
The fitness facilities
Located on the lower level of the Tennis Club, Sherwood CC has a professionally-equipped gymnasium, offering an array of activities ranging from fitness classes to personal training. The class sizes are intimate to ensure members receive maximum fitness benefits.
The Tennis Club
The Sherwood's Tennis Club's 14 meticulously maintained tennis courts offer three different surfaces – hard, grass and clay – set in a garden of roses. Like the golf clubhouse, the Tennis Clubhouse provides for its members and their guests elegantly appointed men's and women's locker rooms as well as formal and informal wining and dining facilities
The Spa
The Sherwood Spa is located adjacent to the lockers rooms in the lower level of the Tennis Clubhouse. Appointments are available for members and their guests seven days a week and offer a menu of body scrubs, massages, hair removal, waxing, microdermabrasion, peels, manicures and pedicures
The Pool
The Junior Olympic size swimming pool is spacious and well-maintained is ideal for fitness training and its with a roomy deck and poolside food service help make it the perfect spot for some relaxed lounging in the sun
During the summer when lifeguards are on duty throughout the week., the pool is the main attraction for children attending the club's Kid's Tennis & Sports Camp.
The Kid's Zone at the pool also offers ping-pong, football and video games, and a year-round Kid's Court featuring volleyball, roller hockey and basketball.
MEMBERSHIP
You need not be a resident to be a member of Sherwood Country Club which makes it clear on its website that it is "a private, members-only country club".
The Club offers separate golf, tennis and social memberships. For membership information you should contact the Membership Office at (805) 496-3036 or via e-mail to membershipinfo@sherwoodcc.com. The club's fax No is (805) 495-0146.
If you are considering membership at Sherwood and would like to arrange for a tour of the Club and its facilities, you are required to call to schedule an appointment.
The club warns that the Club's guard gates require that guests have authorized entry in advance and admittance requires that drivers present a valid drivers license at the gate.