Mount Edgecombe CC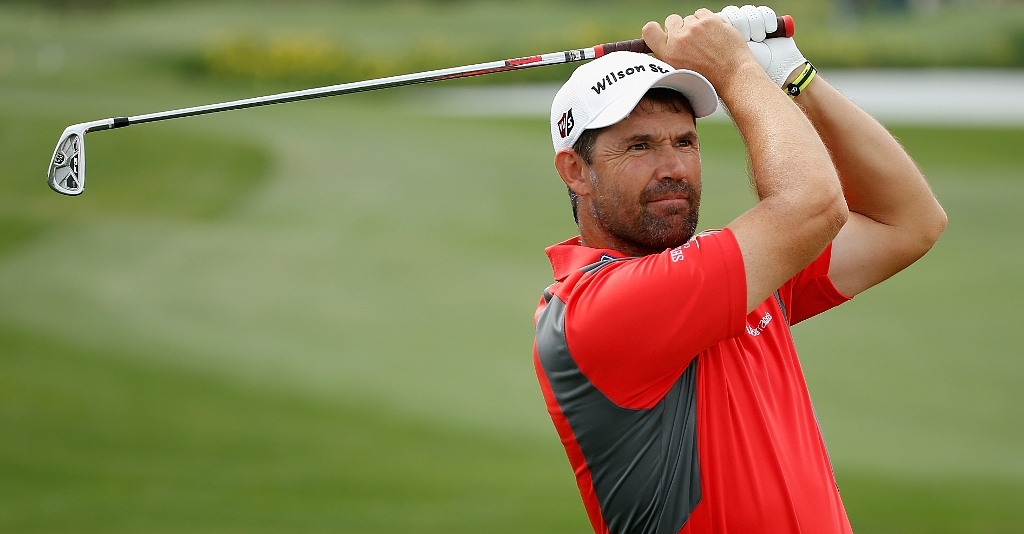 The Mount Edgecombe Country Club, which this week hosts the Nelson Mandela Championship for the first time, boasts two unique Championship golf courses.
Designed to meander through a lush, natural Kwa-Zulu habitat of indigenous trees and exotic gardens, the two courses provide the centre piece around which this outstanding luxury resort has been built.
Tucked away in the rolling hills just inland of Umhlanga, Mount Edgecombe Country Club has everything a golfer can ask for.
Outside of its two highly regarded 18-hole courses, it has state of the art teaching and practice facilities that include a driving range and bunkered chipping and putting greens, some of which are floodlit for those wishing to get in a spot of evening practice.
Its locker rooms are as good as you'll get and so too is it's well stocked pro shop where golf clubs and golf carts can be hired.
You will also be able to enjoy some quality light meals and snacks at it's various halfway houses, a cool, refreshing drink after your round or even full-blown lunches and dinners at its Boar Head Restaurant and bar if you so wish.
For club members and their guests, there is the Eagles Terrace Bar that stays open until its last customer is ready to leave..
But Mount Edgecombe is not only about golf and first-class wining and dining, however.
The club can also boast of having some world-class facilities that cater for tennis, squash, bowling, swimming and fishing, for conferences and business meetings and for weddings and other celebrations.
GREEN FEES
Green fees are not published by the club who should be contacted in this regard, but one Website has suggested that a round of golf at Mount Edgecombe will cost a non-affiliated visitor R260 and a SAGA-affiliated visitor R220 and that hiring a golf cart, which is a must on Course Two, will cost you a further R180.
CARD OF THE COURSE:
The par-71, Course One that will be used for this week's Nelson Mandela Championship presented by ISPS Handa is, at just 6616 yards, not an especially long one as the card of the course indicates.
Read under subheadings of Hole No, Par for the hole and distance of the hole, the Card of the Course is as follows:
1 – 4 – 339
2 – 4 – 361
3 – 3 – 168
4 – 4 – 292
5 – 4 – 320
6 – 4 – 419
7 – 4 – 443
8 – 5 – 552
9 – 3 – 208
10 – 4 – 401
11 – 3 – 211
12 – 5 – 558
13 – 4 – 376
14 – 5 – 570
15 – 3 – 180
16 – 4 – 446
17 – 4 – 364
18 – 4 – 404
Out – 35 – 3102
In – 36 – 3510
18-HOLE TOTAL – Par 71 – 6612 yards
NOTE: For further course details, you should click here.
A COURSE OVERVIEW
Course One at Mount Edgecombe Country Club is the older of the club's two championship courses. It was initially created and designed by Sid Brews in 1936 when the club was known as the Hullets Country Club
Some 20 years ago when the Mount Edgecombe residential estate was initially developed, the course was upgraded and modernized by Hugh Baiocchi and it is now one of the few courses in the country that meets with USGA specifications.
It's parkland layout is also extremely attractive and it is not surprising that it in hosting numerous amateur and professional tournaments it has developed a reputation for being as good on the eye as it is testing on ones patience
It's Parkland layout contains many exotic trees and begins with four shortish holes, then builds in strength all the way to the finish.
It's signature holes?
The four from the 13th to the 16th make up what members like to call Edgecombe's own 'Amen Corner'.
At the 13th a tough, uphill par 4 tee shot must be kept right of the large tree in the middle of the fairway if you are to have a good chance of putting your approach shot on a very narrow green..
Water hazards then come into play on each of holes 14 to 16. The 14th is a par 5 with water guarding the green, the 15th a par 3 on which the ball must be hit over the water , and the 16th a par 4 where a dam must be carried to reach the fairway.
Very often these holes decide who wins and who loses.
CONTACT DETAILS
Tel: +27 31 539 5330
Fax: +27 31 502 2396
Email: meccmember@mweb.co.za
Website: www.mountedgecombe.com
PHYSICAL ADDRESS
Gate 2,Eastcourse Dr, Mount Edgecombe, Durban 4300 South Africa