Lake Malaren Golf Club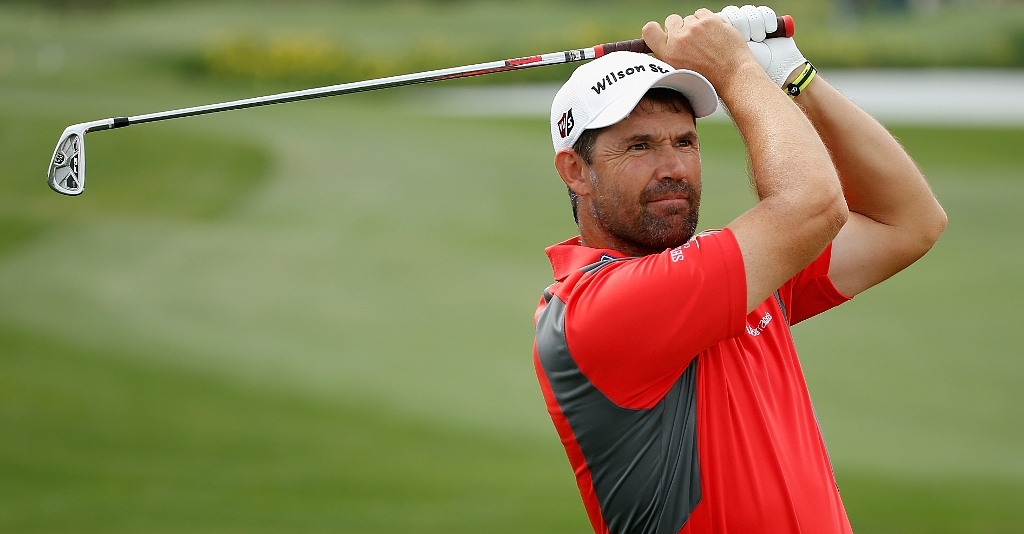 This week's BMW Masters will be played in Shanghai, China, on Asia's first Jack Nicklaus Legacy Golf Course .
The Masters Course, one of Lake Malaren Golf Club's two 18-hole championship layouts where, on Thursday a bevy of Europe's leading golfers will be teeing off in the first of the four limited-field 'Final Series', Race-to-Dubai events leading up to the Grand Finale in Dubai next month, was redesigned and up-graded by Nicklaus Design a little over three years ago.
It met with "overwhelming" approval when, just 16 months after its construction had started, it hosted the 2011 Shanghai Masters and it is expected to offer another sterling challenge this week.
THE COURSES
Nicklaus Design says it's major focus in upgrading both the Masters Course and it's sister track, the North Forest Course, was to create world-class championship 18-hole layouts that "are challenging, fun, and fair for all golf enthusiasts", regardless of whether they are top-class professionals or high handicap weekend warriors.
The Master Course, especially, will test the best players in the world through a variety of different shots and strategic elements.
But, say Nicklaus Design, "it is also a very exciting and fair golf course for the beginner to average golfer, who will enjoy the large variety of dramatic holes and the natural beauty of the layout".
The course has been described as being a natural parkland track incorporating many natural elements into the design.
They include trees, natural grasses, lakes and streams, and a strong rolling topography that gives the course a significant amount of elevation change and a wide variety of golf shots.
The course has a very natural feel and look that is both aesthetically pleasing as well as being strategically sound.
CARD OF THE COURSE:
To see a card of the Masters Course and a map of it on the Lake Malaren Golf Club's official website, you should click here:
THE CLUBHOUSE AND OTHER FACILITIES:
Lake Malaren's up-market Club house which includes many Tudor and Georgian touches in it's interior design, features three five-star reception rooms, the Bear and the Jack's lounges and the VIP room. It also houses a super smart, well-stocked pro-shop and change rooms fit for a king.
Accommodation is available at two on-course hotels, the LM Crown Plaza and Stay and Play Hotels and teaching and practice facilities are available at its high-quality driving range and Golf Academy.
The club boasts that its driving range, which together with its teaching academy is located beside the first tee at the Masters Course, is one of the premium golf ranges in Shanghai. It consists of a 350 metre dual directional range that contains 30 Grass Bays.
It also houses an 18 hole putting green, a chipping green with bunkers and a fairway bunker practice range
MEMBERS:
Lake Malaren Golf Club, the centre of an up-market residential estate featuring many lakeside mansions, is a private, members-only club at which visitors can only play if they have been signed in and are accompanied on course by members.
Individual memberships are available for the US Dollar equivalent of the Chinese Renminbi of $320,000 with an additional $128,000 buying membership for a spouse. Corporate memberships for varying numbers of members are also available
FEES:
Currently the fees to play a round at the Lake Malaren Golf Club are as follows:
For individual members and their spouses, 18 holes costs the equivalent US $57.50, both on weekdays and weekends.
For guests playing with a member, the green fee on weekdays is 1080 Renminbi ($173.00) and on weekends, 1580 Renminbi ($252.00).
RULES OF THE CLUB
The club's local rules are extensively laid out on it's official website, some of which include the following:
The Course boundaries are marked with white stakes
Water Hazards are identified by yellow stakes or lines and lateral water hazards by red stakes or lines.
Embedded balls may be lifted, cleaned and dropped at the nearest point of relief, without penalty.
G.U.R areas are marked with blue stakes or white lines ( Please refer to USGA rule 25-1)
And storm warnings sound, all golfers on the course must stop play and take shelter immediately.
Distances are measured in yards to the center of the green.
GOLF ATTIRE
Guests should take note of the Club's golf attire policy which reads as follows on it's website
Men: Golf pants with collared golf shirts. Knee-length golf shorts are permitted in the summer months.
Women: Golf pants or golf skirts with golf blouses.
No denim clothing is allowed.
CONTACT THE CLUB
Address: No.6655, Hutai Rd (or No 9, Lake Meilan RD), Shanghai
Reservation Tel: 86 – (021) 5659 0008
Marketing Dept. Tel: 86 – (021) 5659 0008-8855 / 6673 / 8833
Membership Service Tel: 86 – (021) 5659 0006
Fax: 86 – (021) 5659 0001
IMPORTANT E-MAIL ADDRESSES
General Manager: jeffrey.kao@lakemalaren.com
Administrative Deputy General Manager: yanyan.dong@lakemalaren.com
Director of Golf: paul.mcl@lakemalaren.com