Lake Karrinyup CC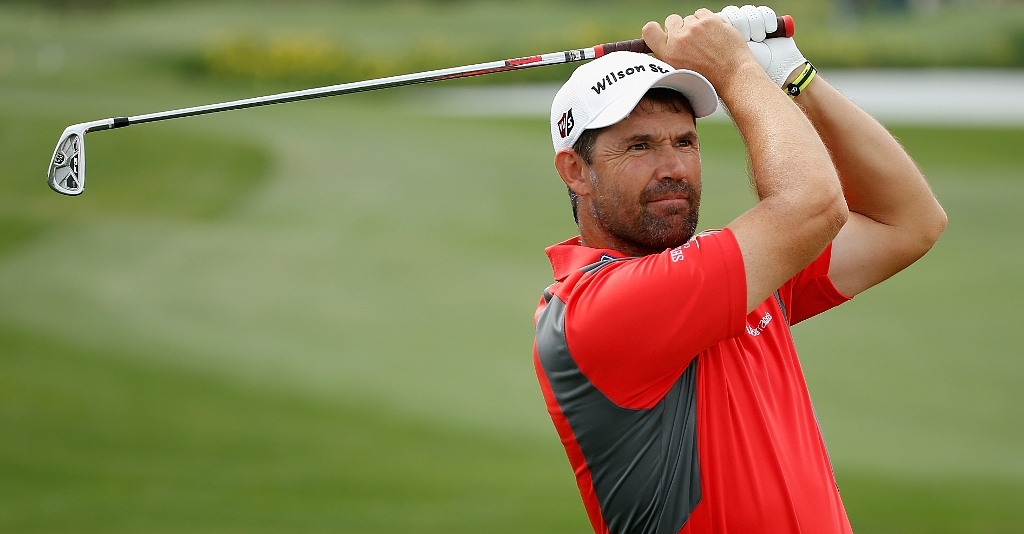 Lake Karrinyup Country Club which this coming week hosts the ISPS Handa Perth International, 'Down Under's richest professional Tournament, can boast of having what is widely regarded as West Australia's premier golf course.
Ranked 15th on the list of Australia's top 100 golf courses and the venue down the years of a good few of Australia's most important professional golf events including the Johnnie Walker Classic and the Australian Open, this beautiful, quintessential Australian course was designed by the famed golf course architect of his time, Alex Russell in 1928.
Considered to be Australia's hilliest championship course, it's 18-hole layout has been crafted through indigenous bushland around a natural lake and features manicured bent grass greens and lush, couch grass fairways lined with magnificent eucalyptus trees and other foliage native to the region.
Some smaller lakes and a host of creative, unmistakably Australian bunkers help to make it an especially challenging course – even for the bevy of world class professionals who will be taking it on.
The natural lake comes into play, most notably on the 475m par-five, third hole.
Karrinyup's wide fairways, noted for the large numbers of Kangaroos and indigenous bird life that frequent them, call for a player to execute a wide variety of tee shots, according to course specialist, Mike Clayton.
He says: "Those with the skill to best shape the ball to fit the hole, to fly it through the ever-present seaside winds and who are able to hit the ball to the those spots on the fairways which give them the best approach shots to the flag will earn the greatest rewards and shoot the lowest scores.
"The greens vary greatly in size depending on the shots players are asked to play into them.
"The short, downhill par three 12th hole, for example, has a tiny green, one especially difficult to hit in any reasonable wind, but ironically the most difficult hole, the uphill par four 6th, has perhaps the biggest green on the course.
"It is a course that asks players interesting and quite obvious questions. The answers to those questions is what makes Lake Karrinyup an enduringly interesting course to play.
TOUR OF THE COURSE:
For Karrinyup Country Club's Tour of the Course on it's official website giving details of each hole and suggesting the best way to play them, you should click here
THE CLUBHOUSE:
Lake Karrinyup Country Club, a private institution of strong traditions that insists that guests playing on its championship course be accompanied by members and where membership is by invitation only with "some opportunities for Ladies", also boasts an impressive clubhouse with washed limestone and hardwood jarrah timber-lined walls.
The clubhouse is surrounded by magnificent gardens that flower all seasons, especially in spring when the famous West Australian wildflowers are in full blossom. Huge eucalyptus trees and colourful shrubs add to its scenic appeal
OTHER FACILITIES:
It's other facilities include:
-A high-quality pro-shop whose staff are fully qualified fitters for Titleist, Mizuno, Ping and Callaway, but who can also custom fit any other brand in stock. In addition they are able to carry out on-site repairs.
-The hiring out of sets of clubs and pull and electric carts. Golf cars can also be hired – by those able to justify their use with medical certificates.
-Excellent practice facilities where teaching professionals are on hand for those that need them
-The Club also has two grass tennis courts, a swimming pool and, along with its members bar and dining room, offers a venue with excellent food and beverage facilities for weddings and other special occasions.
DRESS CODE:
Even before visiting the club, you can get some idea of how important traditional values are to it by reading its highly-detailed and extensive dress code which you can view by clicking here.
CONTACT THE CLUB:
Email: info@lkcc.com.au
Telephone: 61 8 9422 8222
Fax: 61 8 9422 8282
Address: North Beach Rd, Karrinyup WA 6018
Mailing addressL PO Box 83, Karrinyup WA 6921