Kuala Lumpur G&CC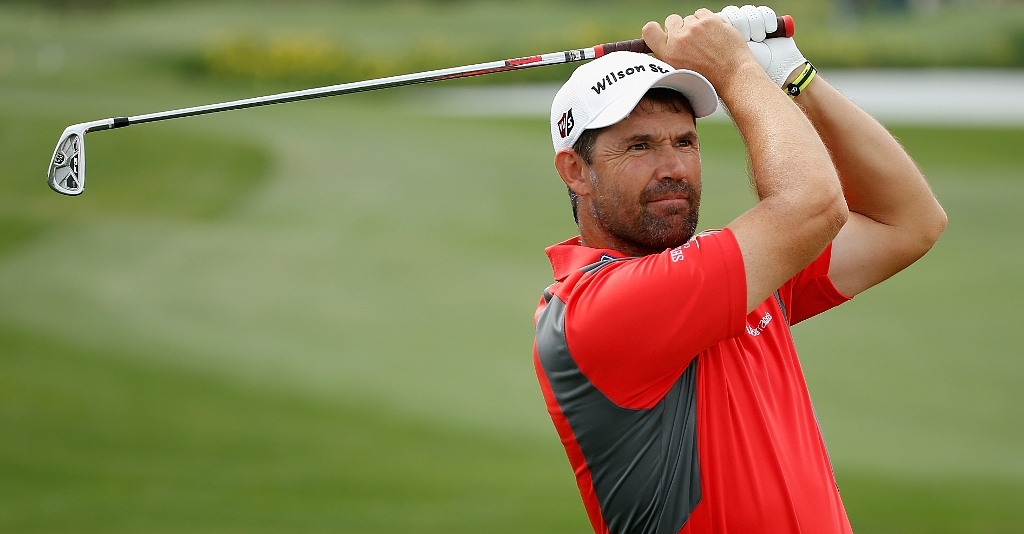 It would be no exaggeration to describe the Kuala Lumpur Golf & Country Club as one of Asia's towering beacons of its kind.
There can't be too many country clubs anywhere in the world that is able to offer its members quite as much as this one, which this week will host the European Tour's Maybank Malaysian Classic.
For apart from it's pristine East and West, 18-hole Championship golf courses and the outstanding practice, teaching and pro-shop facilities that go along with them, it is also the home of at least 11 other sports and recreational activities that include tennis, badminton, squash, table tennis, swimming, yoga, aerobics, karate, tai chi, taekwando, line dancing and bowling.
And as if that's not enough, this high-end luxury Country Club also offers an exceptionally wide variety of wining and dining establishments which, as the club so proudly states on its website,"offers members and their guests a variety of food and beverages that will satisfy the most discerning of cuisine connoisseurs"
Their restaurants range from the traditional 'China Treasures', to the 'Flame' western grill, the open-all day 'Golfers Terrace', where both Western and Asian dishes are served indoors and alfresco, the Niji, a casual Japanese restaurant featuring an open sushi bar and the R&R Cafe which is conveniently located next to the driving range and is ideal for the most health-conscious members of the club.
The Connoisseurs Lounge & Restaurant will transport you into a world of luxurious pampering with premium selected wines, fine cigars and lots of other exclusive items, but if you prefer it, there is also a Piano Lounge where members can meet friends while a grand piano tickles away softly in the background or the Karaoke Lounge where you can "sing your hearts out" in a newly-launched facility located on the first floor of the East Wing overlooking the pristine greens of the East Course.
And there is more – a "Theatrette" where you can take in a film or two from comfortable seats.
MEMBERSHIP
Its no wonder, then, that the KLGCC's membership profile comprises of Royalty, Cabinet Ministers, Captains of Industries, and senior corporate members of most professions.
The long membership list currently stands at a very healthy 3,300, but is still open.
The club is currently offering the following memberships:
Individual Members
Bumiputra Individual Members
Corporate Members
RSC Individual Members
RLC Individual Membership
Term Membership
To find out more you should contact 03-2095 0533, 03-2093 9573 or on klgccmembership@simedarby.com.
GOLF:
The beautiful fairways of Kuala Lumpur Golf & Country Club (KLGCC) lie in the unspoilt landscape of Bukit Kiara, just 8km away from the heart of the city.
Designed as a relaxed, private golf and country club, KLGCC is surrounded by nature reserves and is home to unique species of flora and fauna.
It is a quiet, thoughtfully planned environment of relaxed elegance and natural beauty and the fact that more than 100 000 rounds of golf a year are played at the club perhaps underlines its claim to being Asia's ultimate destination for a premier golf & country club experience.
Originally opened in 1991, the West and East Courses were completely redesigned by international golf course architects E & G Parslow, and re-opened in 2008 and 2010 respectively.
Today, it has become a landmark as the most luxurious golf resort development in Malaysia.
WEST COURSE:
The West Course runs through some beautifully colourful and vibrant real estate and features pristine fairways and greens which together with its length, changing elevations and cleverly-placed bunkers and water hazards, makes it the ideal venue for an international golf event like the Malaysia Open
To score low, clever player strategy and sound course management are critical and the club sees its West Course as a "flagship to the future of golf course design and quality of all new courses in Asia.
TOUR OF THE WEST COURSE:
For a hole-by-hole tour you should click here
EAST COURSE:
This is also a Championship parkland course with an above average risk and reward theme and feature some outstanding natural beauty.,
The course, however, is not all about championship golf.
Its natural grasses and wetlands and the fact that it is wonderful sanctuary for numerous forms of the wildlife and the birds of the region ensures that the Everyman, club golfer finds it a highly tranquil and exhilarating back-to-nature experience.
TOUR OF THE EAST COURSE
For a hole-by-hole tour you should click here
GREEN FEES:
Please note that one British pound = 4.72973 Malaysian Ringgit
WEST COURSE:
18 holes For guests (Registered seniors get a 50% discount)
Guests Green Fees Only: RM318.00
Guests green fees with golf car, caddy and insurance: RM387.25
EAST COURSE
WEST COURSE:
18 holes For guests (Registered seniors get a 50% discount)
Guests Green Fees Only: RM318.00
Guests green fees, golf car, caddy and insurance: RM477.00
OTHER CHARGES:
Golf car (twin sharing):RM79.50
Caddy (twin sharing) RM53.00
Rental Shoes: RM37.10
Rental Golf Set: RM159.00
Insurance: RM3.00
TO CONTACT THE CLUB
Kuala Lumpur Golf & Country Club (KLGCC), No. 10, Jalan 1/70D, Bukit Kiara, 60000 Kuala Lumpur
Tel: 603-2093 1111
Fax: 603-2093 3393