Glendower Golf Club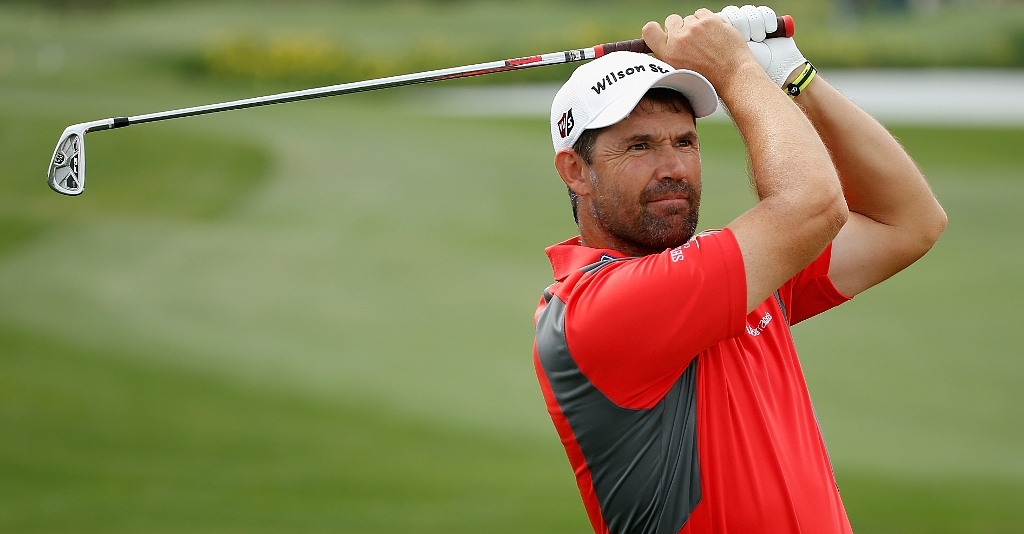 Glendower Golf Club, host for this week's 103rd South African Open, can boast of having one of it's nations most highly-rated, classic, parkland courses.
Originally built on one of the world's largest man-made forests in the 1930s but later upgraded in the 1980s, the Glendower course boasts lush kikuyu grass fairways and bent grass greens, 64 bunkers, 27 on the front nine and 37 on the back, and water hazards on 11 of its 18 holes.
The par 72, 18-hole course is renowned for its subtle mix of beauty and danger, offering a demanding challenge in which accuracy is the key.
Glendower Golf Club also offers its members and guests a top of the range practice facility as well as one of the country's most highly regarded teaching institutions, the Elite Golf Academy run by Master PGA Professional Gavan Levenson, a former South African Open Champion.
The driving range is located behind the clubhouse, and the practice putting green is in front. Chipping Greens and bunkers can be found beside the 10th tee.
The club's pro shop carries all the major brands and is run by qualified professional Rudy Whitfield.
As is the case with all top-notch South African golf clubs, Glendower is able to offer the best in locker and shower facilities, a warm
and friendly players bar and food and snack menus that will make your mouth water.
HISTORY
In 1935 10 Johannesburg businessmen came together to form a company and purchase the farm, 'Glendower', with the purpose of developing it into a Country Club.
The farm was 126 morgan in extent with much of it being taken up by plantations of trees.
An English golf architect, CH Allison, was employed to design the course and a South African professional golfer, AF.Tomsett, was given the task of overseeing its construction.
The club initially planned to build a polo pitch on their land, but this was abandoned due to the high cost of leveling this heavily forested area.
The club was opened on the 7th March 1937 and so high was the standard of the work and the layout of the course that after only two years the club was able to host its first major tournament, The Transvaal Open Championship.
The event was won by Bobby Locke in a world record score of 265 made up of rounds of 66, 69, 66 and 64.
In 1946 forty professionals from South Africa and the then Rhodesia played in a tournament for 100 pounds, at the time the largest purse ever for a South African tournament.
In 1973 the club was proclaimed a Nature Reserve, this in order to preserve the extensive amount of bird-life that was inhabiting the course. To underline this natural asset, the club has named each of its holes after one of the birds found on the course.
Major changes were made to the course in the 1980's in order to both beautify and heighten the challenge it offered..
All 18 of it's pristine, bent grass greens were reshaped and rebuilt, new tee positions were added, existing water hazards were cleared and extended and new water features added at a number of holes.
The changes have made the Glendower course one of the most challenging and beautiful in South Africa. Currently it ranks as the number one course in the Gauteng province and one of the top 10 in the Republic and as recently as November 2013 after a practice round prior to the 103rd South African Open, European Ryder Cup captain Paul McGinley said this classic old-world course was both good enough and tough enough to host a US Open.
Glendower's association with the world's second oldest Open dates back to 1989 when American Fred Wadsworth captured the coveted title. The club also hosted the 1993 championship, won by South African Clinton Whitelaw, and the 1997 championship that saw Fijian Vijay Singh defeat Zimbabwe's Nick Price for victory. This was the first SA Open to be included in the European Tour schedule.
Glendower is also a regular Sunshine Tour stop for the BMG Classic
OVERVIEW OF THE COURSE
To get an overhead view of the course and each of it's 18 holes you should click here
CARD OF THE COURSE:
Off the championship tees, this par-72, 18-hole parkland course measures 3497 metres on the front nine, 3402 metres on the back nine with a total distance of 6433 metres. Below are the hole-by-hole details
Hole 1 (Blue Crane) – Par 5, stroke 13, 509m
Hole 3 (Woodlands Kingfisher) – Par 3, stroke 7, 186m
Hole 4 (Blacksmith Plover) – Par 4, stroke 1, 465m
Hole 5 (Woodpecker) – Par 4, stroke 9, 460m
Hole 6 (Spoonbill) – Par 34, stroke 11, 182m
Hole 7 (Spotted Thick-knee) – Par 4, stroke 3, 182m
Hole 8 (Red Bishop) – Par 5, stroke 17, 477m
Hole 9 (Great White Egret) – Par 4, stroke 15, 367m
Hole 10 (Yellowbilled Duck) – Par4, stroke 2, 436m
Hole 11 (Rednobbed Coot) – Par 4, stroke 10, 396m
Hole 12 (Guinefowl) – Par 4,stroke 8, 327m
Hole 13 (Sparrowhawk) – Par 5, stroke 14 522m
hole 14 (Little Swift) – Par 3, stroke 18, 158m
Hole 15 (Crested Barbet) – Par 5, stroke 16, 500m
Hole 16 (Hoopoe) – Par 4, stroke 4, 403m
Hole 17 (Fiscal Shrike) – Par 3, stroke 12, 203m
Hole 18 (Grey Lourie) – Par 4, stroke 6, 412m
FEES
Green Fees for visitors range from R395 to as little as R190 for visiting pensioners and R150 for juniors and it will cost you R350 to hire a golf car. If you bring your own golf car, the golf trail fee is R60.
You can get further information on green fees and membership fees from the Glendower official website by clicking here.
CONTACT THE CLUB
Telephone: +27(0)11-453-1013
Facsimile: +27(0)11-453-3760
E-mail: glengolf@mweb.co.za
Web Address: www.glendower.co.za
Pro Shop: +27(0)82-990-7186
Physical Address: 20 Marais Rd Dowerglen Ext2 Bedfordview 2008
Postal Address: P.O. Box 56 Bedfordview 2008