Durban Country Club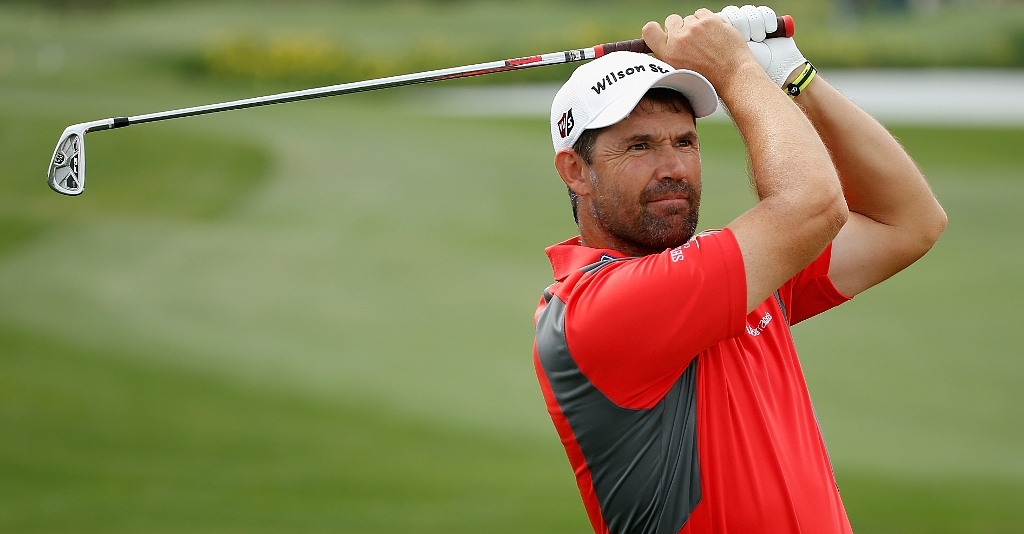 Although highly-ranked Durban Country Club is not ranked No 1 in South Africa right now, it is able to boast on its official website that it is the nation's only club that has ranked among the World's Top 100 by World Golf Magazine, USA.
The venue for this week's European Tour 2013 opener, the Volvo Champions, easily the richest full-field golf tournament ever played on the continent of Africa, Durban Country Club can also boast of having a hole – it's par five 3rd – that has been rated the best 3rd hole in the world.
It's no wonder then that this venerable, 90-year-old club, which is best known for it's standout golf course and Cape Dutch-style Clubhouse, but which is also the home of top-flight tennis, squash and bowls sections, has hosted more South African golf Opens than any other club.
In all, 17 South African Opens have been staged on its famed up-hill and down-dale, par 72, 6157-metre layout, including the landmark centenary SA Open in 2010 which saw golfing legend, Ernie Els win his 5th SA Open title.
It was also on this course where Gary Player, the nations most successful golfer of all time, won his first South African Open. This was in 1956 when he totalled 286.
Player revisited Durban Country Club to win the 1969 SA Open, having won the title another five times at other venues in the interim. On this occasion he won with a score of 273, which included a then course record of 64 (the course record now is 62, held by John Bland).
One of the defining characteristics of Durban Country Club, which was built on some very large sand-dunes, are the massive undulations in the fairways, especially on the 5th, 8th and 17th holes and the thick, lush, tropical-type vegetation that is always ready to swallow up wayward shots.
It is not surprising, then that Durban Country Club is widely regarded as a shot makers course on which players have to think your way around and on which using a driver off the tee can sometimes be a risky business, especially on some of the early holes where the fairways are especially narrow..
The course's signature hole, of course, is its 468-metre, par-five third. Here, at its highest point overlooking the Indian Ocean, players are asked to hit their tee shot into a valley below and this often exposes them to ocean gusts.
They must avoid trees and other thick vegetation on both sides of the narrow landing area, but must also miss the large fairway bunker that sits on the left of it. In addition, large trees protect the green's left flank and rear and will punish any shot hit left or too long.
DURBAN CC – ITS HISTORY
The Durban Country Club's inauguration in 1922 came about largely as a result of the fact that Durban's only golf club prior to this, Royal Durban, was no longer able to cope with the growing demand in a city that was rapidly blooming as a holiday resort.
And the fact that Royal Durban had been built on a low-lying swamp inside the Greyville Race Course and too often had to be closed because of flooding, only made things worse.
George Waterman, with the help of fellow professional Laurie Waters, a four-time winner of the South African Open, took on the difficult task of designing and building the Durban CC course where, due to the nature of the terrain with its massive sand dunes and dense vegetation, all earth moving and forest clearance had to be carried out by hand.
But work went ahead and on December 9, 1922, the Mayoress of Durban formerly declared the club open.
It has been recorded that members were so delighted by the quality of the course which overlooks the Blue Lagoon estuary and the Indian Ocean, they not only gave designer-in-chief Waterman the privilege of hitting the first ball off the first tee, they also clubbed together to buy a trophy in his honour and establish a 36-hole, medal-play tournament, the Waterman Cup, which was first played in 1924 and has been played every year since.
THE COURSE – HOLE BY HOLE:
To get a hole-by-hole run-down on all 18 holes on the club's official website, you should click here
OTHER GOLF FACILITIES:
– Beachwood: Apart from, it's main course, Durban Country Club also includes in it's distinguished stable, the neighbouring Beachwood coastal course, a littler-known gem which it took over and upgraded to championship standard in the early 1990s. Beachwood has its own clubhouse which offers casual dining in the Sportsman's lounge and at its Halfway House.
– Coaching Facility: Durban Country Club has an outstanding practice facility along with a teaching institution run by John Dickson, who, the club claim, is the current number one rated PGA teaching professional in South Africa. For more details contact either John (+27 82 990 7201) or Andrew (+27 82 451 8953) on their cell phones.
– Clubhouse facilities: Apart from its high-quality pro-shop offering all the major golfing brands, and its high-quality locker room and change-room facilities, the Durban CC's imposing Cape Dutch-style clubhouse and its satellite buildings also houses a number of excellent restaurants offering both fine and casual wining and dining as well as an intimate cocktail bar, a traditional sports bar, a sparkling pool with a poolside bar and conference facilities which are conveniently close to the main Durban waterfront area and the city's major sports stadiums.
GREEN FEES:
Durban CC and Beachwood:
Members:
For full members, corporate members, lady members, senior and senior lady members the current green fees are: R300.00 for 18 holes; R 165.00 for nine.
For all of the above with golf options, the fees are reduced to R175 and R100. Country members, who are restricted to 12 rounds, also pay R175 and R100.
Visitors:
If accompanied by a member: R300.00 for 18 holes and R165.00 for nine
If unaccompanied: R 395.00 and R 200.00
Students and juniors:
Students: R 140.00 for 18 holes and R165.00 for nine
Juniors R 120.00 for 18 holes and R70.00 for nine
CART HIRE:
Members: R 220.00 for 18 holes and R140.00 for nine
Visitors: R 240.00 18 holes and R170.00 for nine
MEMBERSHIP:
Durban Country Club, according to its website, is the first golf club in South Africa to introduce monthly membership.
What this means is that would-be members no longer have to pay lump, up-front sums to join the Club, but instead can join for a month at a time.
It has also introduced other categories of membership with fees starting from as little as R125 a month and, with no joining fee any longer, there has never been a better time to join the club.
For further details you should contact Tammy Pillay on +27 31 313 1777 or e-mail membership@dcclub.co.za.
DRESS CODE:
Because the club is proud of its standards, it says that every effort is made to ensure that these standards are upheld and golfers are expected to wear clothing that is designed primarily for golf and to dress smartly and appropriately at all times, both on the golf course and in the Clubhouse.
Under no circumstances will the following be permitted:
– Tee shirts
– Denim jeans
– Bold commercial advertising
– Vests or sleeveless shirts for men
– Bush type or cargo pants
– Draw-string or elasticized pants for men
– Golf shoes with steel spikes