Copperleaf G&C Estate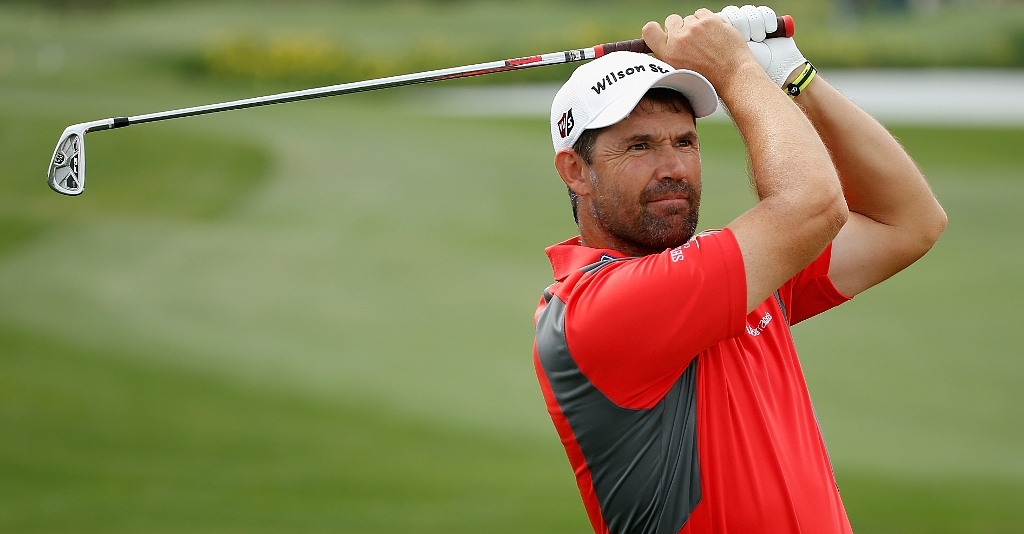 The Copperleaf Golf and Country Estate's Ernie Els Club hosts this week's Tshwane Open on the European Tour.
Set in high veld countryside just 15 minutes from Centurion near South Africa's administrative capitol of Pretoria, this Ernie Els-designed golf facility is an 18-hole championship course that was built in 2008 and makes optimal use of the natural topography.
Within its memorable setting of natural grasslands and rocks, the club's wide Kikuyu grass fairways and undulating bent grass greens along with its spectacular water hazards and challenging bunkers have excited and tested golfers of all levels – a situation made possible by its wide range of tee boxes that stretch the course from 5 135 yards off its front red tees to a lengthy 7 791 yards off its Black, championship tees.
It is the second Ernie Els 'Signature' course in South Africa and according to his architectural team, was designed to the highest USGA Specifications.
It can best defined as a 'modern classic' course that tests every aspect of the game and provides even the longest hitters with a challenge.
The course is one of the finest examples of the 'High veld grassland' genre, and players experience a sense of openness and freedom with the Magaliesberg backdrop adding to its country atmosphere.
Built on land once lived on by Ernie Els' maternal grandfather, Mr Ernie Vermaak, Copperleaf says on its website that it is "proud to be the home to South Africa's first Els Club" where, they believe, "the best design principles have been brought together to produce a golf course which is not only aesthetically pleasing, but also challenging and enjoyable for golfers of all standards".
The prize money for the Tshwane Open of €1,5 million will count both for the European Tour's Race to Dubai and to the co-sanctioning Sunshine Tour's Order of Merit list.
Tshwane will also host the ISP Handa SA Match Play Championship which is set to be played at the at Zwartkop Country Club in early November.
But to get back to Copperleaf, its Els Club is a members club that opens its doors to playing guests from Tuesday to Sunday, but allows no metal spikes, has a strict golf attire policy and accepts credit cards.
THIS WEEK'S CARD OF THE COURSE
See under headings, Hole No, Par for the Hole, Length in yards and Length in metres:
The front nine
1 4 510 466
2 4 442 404
3 3 205 187
4 5 685 626
5 3 215 197
6 4 464 424
7 4 390 357
8 5 607 555
9 4 512 468
Out 36 4030 3684
The back nine10 4 443 405
11 5 658 602
12 4 462 422
13 4 418 382
14 3 202 185
15 5 597 546
16 4 355 325
17 3 161 147
18 4 465 425
In 36 3761 3439
72 7791 yards 7123 metres
OTHER FACILITIES:
Outside of it's championship course, Copperleaf's other recreational facilities include:
– A high-quality driving range and chipping and putting practice greens.
– A Golf Performance Centre that combines top class teaching professionals with state-of-the-art technology – the centre's golf instructors have produced seven No 1 ranked South African amateurs.
– Excellent change room facilities and a top quality pro-shop and where clubs, golf cars and carts and caddies can be hired.
– An up-market spar and a state of the art Gymnasium
– A tennis pavilion and swimming pool
– The Copperleaf Cafe and a players bar
– Conference facilities and a..
– creche.
FEES:
Guests fees for 18 holes:
Mornings:Tuesday to Friday:
Affiliated: R300
Non Affiliated: R450
Mornings: Weekends:
Affiliated: R430
Non Affiliated: R700
Afternoons:Tuesday to Friday:
Affiliated: R350
Non Affiliated: R450
Afternoons: Saturdays:
Affiliated: R350
Non Affiliated: R500
Sundays: R350 and R450
Other fees:
Juniors R50.00 (Excludes cart hire)
Students: R150.00 (Excludes cart hire)
Pensioners R250.00(Includes cart hire)
Golf Club Hire: R300.00 per round
Golf Shoe Hire: R100.00 per round
Caddy Fee: R170.00 per round
Cart Hire: R120.00 (1/2 cart) if not included in rate
Driving Range: R1200.00 per year per person
NOTE:
Fees include green fees, warm up balls on range prior to tee off and golf cart hire (1/2 cart). Battery-operated Carts are compulsory.
If you use your own cart there is a cart trail fee of R50.00 per round.
MEMBERSHIP FEES – 2013/2014
NOTE: Property Owners receive 50% discount for one owner per stand on quoted fees except in the case of the two Platinum options.
PLATINUM MEMBERSHIP (Individual – 1st March R16 000. Only 25 available)
Includes:
– Green fees, cart hire, unlimited golf)
– 20 % discount on clothing at our Golf Shop
– 2 x Free bottles of Wine per month
– 1 x Free full body massage per month at our Spa
PLATINUM MEMBERSHIP (Family: Husband, spouse and two children under the age of 25 years old – 1st Mar R25 000. Only 20 available).Includes:
– Green fees + cart hire Unlimited golf + one golf cart per round
20 % discount on clothing at our Golf Shop
2 x Free bottles of Wine per month>br>1 Free full body massage per month at our Spa (for 1 member in the family)
GOLD MEMBERSHIP (Individual – 1st March, main member R11 000; Spouse R 6 000). Includes:
– Green fees and unlimited golf
– Excludes golf cart hire
SILVER MEMBERSHIP (Individual – Main Member R8 000; Spouse R4 500.00) Includes:
– Unlimited golf with a green fee of R150.00 per round
– Excludes golf cart hire
TO CONTACT COPPERLEAF GOLF AND COUNTRY ESTATE:
– Postal address: Tulip and Ernie Els Boulevard, Centurion, Pretoria, Tshwane, 0157
– Phone(s): +27 (0) 12 668-8900, +27 (0) 12 668-1149
– Website: copper-leaf.co.za