Conway Farms Golf Club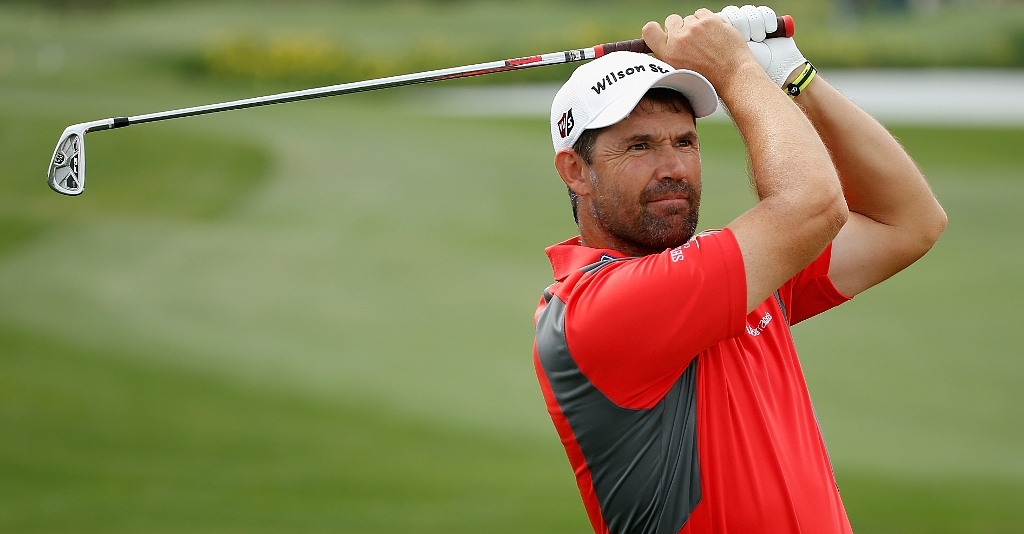 Tom Fazio's 22-year-old links-style course at Conway Farms Golf Club is this year's venue for the BMW Championship.
And make no mistake, contrary to what it's name might imply, this PGA Tour first-timer in Lake Forest, Illinois, which first opened it doors on August 3, 1991, is no Hill Billy, country hick outfit.
It is, in fact, a very posh and exclusive golf club with a pristine links course open only to its members and their guests and where members have to be invited to join the club.
All of 7 206 yards off it's longest championship Black tees, it sprawls across 209 acres of lush, rolling acres at Lake Forest and while it may not be set in the type of countryside you normally associate with a traditional Scottish links course, Fazio, its designer in chief, has ensured it that it plays just like one of them.
This partly because its up-hill and down-dale fairways are framed by patches of tall heather and partly because its bevy of deep, strategically-placed bunkers makes it critical to find the right landing places, both on its heavily protected fairways and its rolling, links-style greens.
The Course hosted the 2008 US Open Sectional Qualifier and has been the venue of some important amateur tournaments including the 1997 Men's NCAA Division I, the 1998 USGA Junior Amateur and the 2012 US Mid-Amateur Championships, and reports have indicated that it has plenty of teeth and will be no pushover, even for the elite band of professionals who will tee-off in this year's important BMW Championship, the third of the four FedEx Cup play-off tournaments.
HOLE-BY-HOLE TOUR:
For a detailed, hole-by-hole tour of the course on the club's official web site you should Click here.
HISTORY OF CONWAY FARMS GC:
The origins of the Illinois Club trace back to three Lake Forest families whose love for golf, it seems, was exceeded only by their foresight.
Their vision of creating a top-ranked golf club in their neck of the woods, began when, in 1956. they purchase a farm straddling a stretch the of old Conway Road – a fact highlighted by the unusual name they gave to their club.
They decided from the word go to dedicate their Club, a non-profit organization and "private club by invitation only", to "the protection and preservation of the game, to the encouragement of walking, to fast play and to strong support of amateur golf.
MEMBERSHIP:
On it's official web site, the club says that its "Board of Governors' single most important task is to identify those individuals who share its vision for Conway Farms Golf Club. Simply put, that vision is to build an old-fashioned golf club whose "first principles" include a devotion to no tee times, to fast play, to walking the course, and to enjoying the fellowship of golf and all its traditions".
The Board acts as a Committee of the Whole on membership decisions. Only the Board can offer an invitation to membership, and invitations to join are only extended following a vote by the Board.
Membership, which comes in three forms, 'Regular', 'National' and 'Junior' is by invitation only and is available to both men and women.
GOLF COURSE POLICIES:
The following list of its policies should help tell you something about Conway Farms Golf Club.
Golf course attire:
The club's policy on attire is as strict and conventional as you will find anywhere, banning cargo shorts, tennis shorts, athletic or jogging shorts, cut-off slacks, swimming attire, blue jeans, halter tops, fish-net tops, uncollared shirts (for men) and T-shirts. And yes! Your collared shirts must be tucked in at all times.
Cell phones:
Cell phones or any other electronic devices that can be used as a phone is a no, no for Conway Farms members and can only be used in an automobile or in the phone booth in the Clubhouse..
Tipping:
Tipping or extending gratuities to Club employees, including caddies, is not "an accepted practice" at the club.
Pace of play:
The club expects a round to be completed in four hours.
Accordingly to prevent undue hold-ups on a course where long rough is a feature and so are lost balls, there is a rule that a ball should be declared lost after no more than two minutes of searching
Another club rule states that when a group gets more than a hole behind the group in front, it MUST ask a faster group behind to play through – and this group match MUST accept the invitation.
Also to help speed up play is another rule that says, "If you are ready, you should not be reluctant to hit your next shot or putt even when closer to the hole than other players. The club suggests that players establish the "Ready Golf" approach on the first tee with their fellow players.
GUEST INFORMATION:
– Upon arrival, the golf bag drop off area is adjacent to the Pro Shop. Guests should identify their hosts so their golf clubs can be properly tagged.
– The entrance to the men's and ladies' locker rooms are located at the north side of the clubhouse.
– The driving range, chipping green and putting green are available for the use of guests.
TO CONTACT THE CLUB: