Leaderboard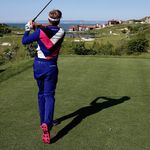 The Olympic Club
By Neville Leck Last updated: 13th June 2012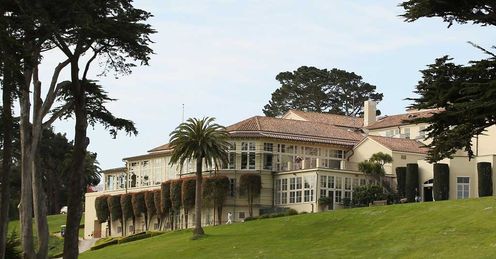 The Olympic Club where this week's US Open is to be played is the USA's oldest sports club.
Originally established in 1860, it today can boast of having 5,000 members competing in 19 different sporting codes from its downtown San Francisco headquarters.
It can also boast 45 holes of golf include the Lake Course, where the field for the 2012 US Open will tee off on Thursday.
CLUB HISTORY
But to get back it's roots; the San Francisco Olympic club was founded on May 6, 1860, by 23 charter members who decided to turn their informal gymnastic training session held weekly in the back yard of the home of Arthur and Charles Christian Nahl into an official institution with bylaws that stated that its purpose was "to strengthen and improve the body by gymnastic exercises."
Much has changed in the 152 years since those humble beginnings, but the camaraderie between its members and their collective passion for sport burns as fiercely as ever, the club proudly boasts on it's official website, saying: "The Club is more than just a place to work out or play golf and tennis; it is a community that links the past, present and future."
Things have not always been easy for the club, however, especially during its earliest years.
It's earliest rented facilities were bare and small and its membership limited as a result, but the die-hards who ran it persevered and, as they steadfastly moved into better quarters and installed better facilities, its membership grew - so much so, in fact, that it was later able to boast that everyone who was anyone in San Francisco was or had been a member of Olympic Club at one time or another.
Newspaper mogel William Randolph Hearst, who at one time owned most of America's major newspapers, took control of the San Francisco Examiner in the same year that he unsuccessfully ran for a seat on the Club's Board.
Also among its members were two of San Francisco's famous 'Big Four', Charles Crocker and Leland Stanford, while Philo Jacoby, an expert marksman declared 'Champion Rifle Shot of the World' in 1876 and 'Gentleman Jim' Corbett, the famous boxer who won the world heavyweight title in 1892, could also be counted among its members.
After some 18 years of rented facilities members began pushing for their own clubhouse and sporting facilities and in 1888 they gave their approval for the purchase of land on Post Street and to a set of clubhouse plans drawn up by architect Henry A. Schulze.
Finally the Club's new City Clubhouse opened in January 1893. The plunge, filled with salt water piped directly from the Pacific Ocean, opened later that year.
Olympians had been happily ensconced here for 13 years when tragedy struck close to the turn of the Century.
In April 1906, the great San Francisco earthquake and the subsequent fire that broke out, destroyed the 1893 Clubhouse, but afterwards, Olympians came together to create something even better than what had gone before.
The new City Clubhouse and natatorium opened in June 1912, but the most recent renovations were only completed in 2006, when the building was returned to its original glory and uplifted even more by the addition of the Sutter Street annex which helped overall to house a world class fitness center, a cardio solarium, an hotel, handball and squash courts, circuit training facilities, two basketball courts and two swimming pools.
From 1890 to 1920, the Club fielded its first rugby, basketball, soccer, water polo and lacrosse teams, while continuing to sustain a multitude of other sports, including swimming and diving, wrestling, gymnastics, handball, baseball, football, fencing, tennis, boxing, bowling, and billiards.
At that time the Club hosted local, regional, and national tournaments, and sent members to national and international competitions, including to the Olympic Games.
In 1924 alone, Olympic sent 22 competitors to the Olympic Games in Paris, the largest-ever single delegation from any one club. Currently, Olympians compete in 19 sports, some of their newer competitive sports being skiing and snow boarding, squash, triathlon and rough water swimming.
And what of golf?
Earlier in 1918, the Club had taken over the control of the financially distressed Lakeside Golf Club which included an 18-hole golf course designed by Wilfred Reid.
By 1922, the Club had bought enough acreage to replace the original Lakeside golf course with two 18-hole golf courses, as well as to build a new clubhouse.
The Lakeside clubhouse, designed by famed architect Arthur Brown, Jr. (who also designed the San Francisco City Hall) opened in 1925.
In 1924 Willie Watson designed and Superintendent Sam Whiting constructed the first Ocean (Pacific Links) and today's Lake Courses as we know it .
But both courses were severely damaged by storms during the winter of 1925/1926 and Sam Whiting was brought in to up grade and re-design the courses which then re-opened in 1927.
The Club added a top of the range tennis complex in 1936, which opened with exhibition matches featuring tennis stars of the time Donald Budge, Gene Mako, Helen Wills Moody and Alice Marble.
The Club hosted Davis Cup matches in the following year in which the US beat Japan.
The tennis facility now includes six hard courts and two clay courts.
In the meantime the Lakes course was going through several major renovations to modernize and upgrade it and a new 9-hole, par 3 Cliffs Course overlooking the Pacific Ocean was added to the Olympic Club's impressive list of facilities in 1994.
The Club completed its latest Lake Course renovation in 2009, which featured the creation of a new 8th hole and bent-grass putting surfaces on all the greens and the Clubhouse itself was extensively updated in 1995.
The Club hosted its first US Open in 1955, Robert Trent Jones, the USGA golf course architect, arriving shortly before the championship to prepare (toughen up) the Lake Course, which included lengthening it, altering par on several holes and adding a fairway bunker on the 6th hole
That 1955 Open ended in a playoff between Jack Fleck and Ben Hogan; Fleck, an unknown golf professional, took the championship from Hogan, by then already a legendary golf figure.
Then in another upset Billy Casper beat Arnold Palmer at the 1966 US Open before the Lake course cemented its reputation as a venue of upsets and "the graveyard of great golfers" both in 1987 and 1998, when first Scott Simpson beat multi-major winner Tom Watson and then Lee Janzen won the first of his two US Opens when he defeated Payne Stewart in 1998.
Now the club is wondering who will upset the apple cart this year and which big gun will be the victim.
HOLE BY HOLE COURSE TOUR
To tour the Lakes Course ahead of this week's US Open you can go to the official US Open site by clicking here
MEMBERSHIP:
The Olympic Club is a private Club and membership is by invitation only.
At least three Olympic Club members are required to back all new membership proposals.
The Club, which today has more than 5,000 members, currently maintains a waiting list and requests people who are interested in joining it to fill in an attached questionnaire.
CONTACT THE CLUB:
Address: 524 Post Street, San Francisco CA 94102 Note: Parking is available at 665 Sutter Street (with access to the Club through the garage)
Phone 415 345 5100 (to call via Skype)
Enjoyed this article?
Follow Dave on Twitter
Photo

Galleries

All the best images from the final day of action at Augusta. Go to Gallery

Some pictures from day two of the 2013 US Masters at Augusta. Go to Gallery

All the best pictures from the first day of action at Augusta. Go to Gallery
Neville Leck Blog
"When Adam Scott won at iconic Augusta National on Sunday, he not only took possession of his first Major, he also c..."
Courses

Bulgaria will march boldly into the world of professional golf this week when it hosts the 50th Volvo World Golf Championship.

TPC Four Seasons, home of this week's Byron Nelson Championship, is considered the recreational centre piece of Las Colinas .
Gear

Ping have launched a new putter with an industry-first, new face they believe will produce unmatched distance control.

A shoe that combines the best of old world style with modern world comfort and technology.
Golf365 Mailbox
EnglishTLS says: "...Fernandez-Lobbe.......one moment.....and the best team were undone. ..."
Golf Lessons
Looking For The Perfect Pitch? Visit The Swing Doctor!